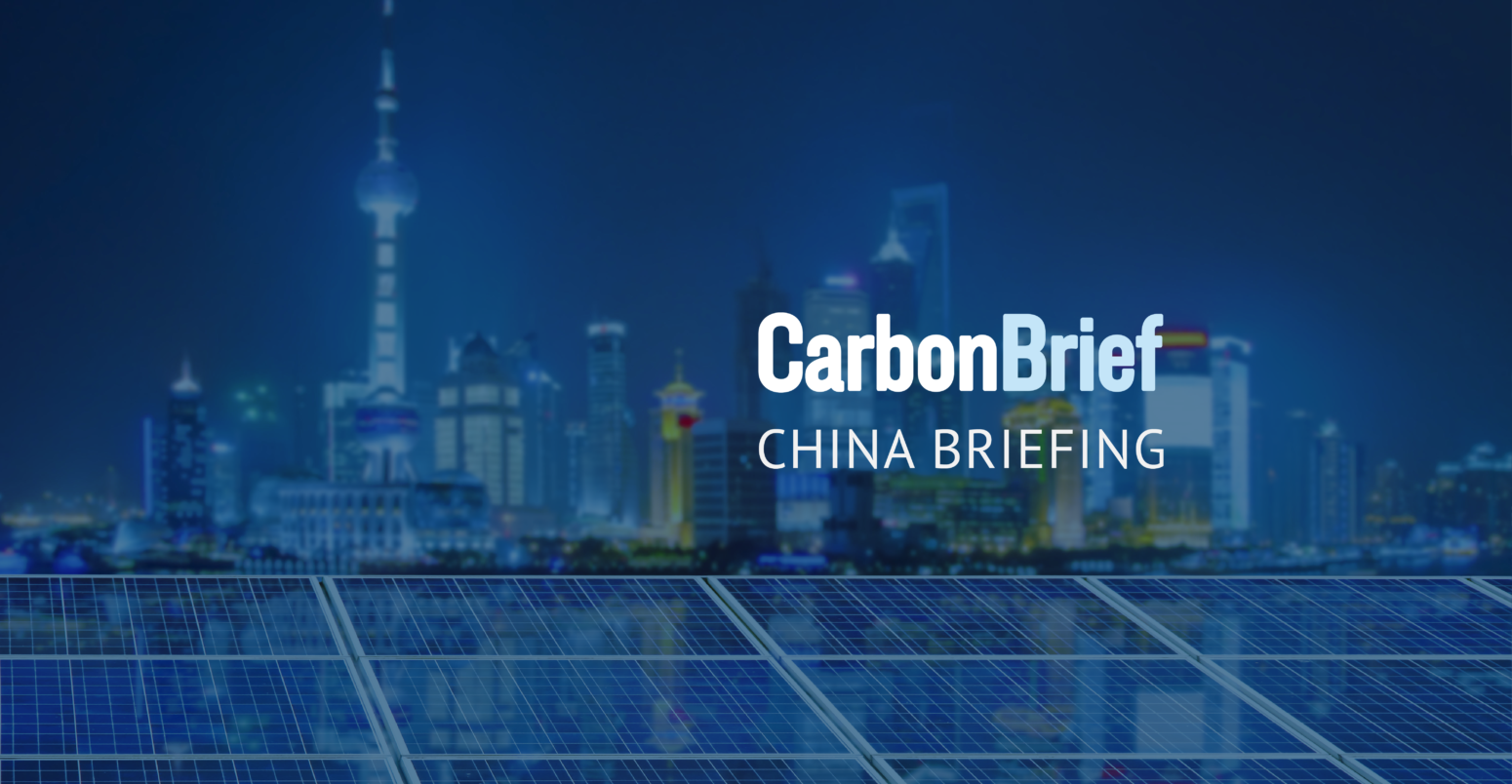 China Briefing, 2 September 2021: Kerry meeting Xie in Tianjin; Sharma 'heading to China'; Lockdown's impact on climate


China Policy
China Briefing, 2 September 2021: Kerry meeting Xie in Tianjin; Sharma 'heading to China'; Lockdown's impact on climate
Welcome to Carbon Brief's China weekly digest.
We handpick and explain the most important climate and energy stories from China over the past seven days.
This is an online version of Carbon Brief's weekly China Briefing email newsletter. Subscribe for free here.
Snapshot
John Kerry, US President Biden's climate envoy, is in China this week for a new round of climate diplomacy. Four months after holding talks with his Chinese counterpart, Xie Zhenhua, in Shanghai, Kerry is expected to urge Beijing to stop financing overseas coal projects. He is meeting with top Chinese officials and Xie in Tianjin, from Tuesday to Friday, according to reports and government releases.
上微信关注《碳简报》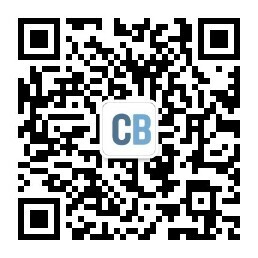 Following Kerry's footsteps to the Far East is likely to be Alok Sharma, president-designate for COP26. Politico reported last week that Sharma "is heading to China in September", citing "a person briefed on the planning for the trip". Two experts told Carbon Brief that Sharma could also be meeting with Xie, if the trip happens.
Elsewhere, the decline in pollutants during China's Covid-19 lockdown early last year "contributed to a brighter, earlier and greener 2020 spring season" in the country, according to a new study. The researchers told Carbon Brief that the strict quarantine period "provided an unprecedented opportunity for studying the response of the Earth's ecosystem to a dramatic reduction in human activities".
Key developments
Kerry discussing 'key aspects of the climate crisis' in China
WHAT: John Kerry, the US special presidential envoy for climate, landed in East Asia this week for talks in Japan and China. The US State Department said on Monday that "Kerry will continue discussions on key aspects of the climate crisis" in the Chinese city of Tianjin. On Tuesday, China's Ministry of Ecology and Environment confirmed that Kerry would visit Tianjin from this Tuesday to Friday. It said that Xie, China's special climate envoy, would hold "face-to-face talks" with Kerry. China's foreign ministry said yesterday that Wang Yi, the minister of foreign affairs, had met with Kerry via video link earlier that day. Today, Kerry held virtual talks with Han Zheng, China's vice-premier, reported AP. He will meet with Yang Jiechi, China's "most senior diplomat", in the evening, according to a South China Morning Post "exclusive".
WHERE: Tianjin, where Kerry is staying, is a major port city on the east coast with around 14 million people. It is one of China's four municipalities – major cities directly managed by the central government. Tianjin is close to Beijing, situated about 135km southeast of the capital. The Chinese government has not yet explained why it has chosen the city to host the new round of climate talks. The two envoys last met in a state guest hotel in the eastern suburbs of Shanghai. Their discussions led to the US-China joint statement on climate.
POSSIBLE TOPICS: Kerry "will press Chinese leaders to declare a moratorium on financing international coal-fired projects" during this trip, the Wall Street Journal reported last Thursday, citing "people familiar with the matter". Kerry told Chinese vice-premier Han today there is "no way" for the world to solve climate change without China's "full engagement and commitment," reported AP, quoting the US State Department. Edmund Downie, who recently published analysis of China's decarbonisation pledges, told Carbon Brief that a ban on cross-border coal projects was "a possibility" by China as a result of this round of talks, partially because it "formalises what's already happening". Downie, a non-resident fellow at the SIPA Center on Global Energy Policy of Columbia University in the US, said: "[China] has not funded any new foreign coal plants or investments this year and signals from both regulators and banks confirm that this should be a long-term shift.".
CHINA'S RESPONSE: China warned the US on Wednesday that ​​their "strained relations could sink climate cooperation", reported the New York Times. According to an official Chinese transcript, Wang Yi, Beijing's foreign minister, told Kerry that the US had hoped the climate change cooperation to become "an oasis" in Sino-US relations. But if the "oasis" was surrounded by "deserts", it would be "desertified" sooner or later, Wang added. The Chinese official then stressed that it would be "impossible" for the two countries' climate change cooperation to be separated from the "overall environment of China-US relations". The Washington Post, Financial Times, Reuters and China's state-run outlet CGTN featured Wang's remarks. The South China Morning Post reported that after his meeting with Han, Kerry will also attend a video conference with state councillor Yang Jiechi – previously, a seasoned diplomat to the US – on Thursday. The publication cited "a source familiar with the arrangements who requested anonymity".
WHY IT MATTERS: US-China climate engagement takes place in a "very challenging" context, Downie told Carbon Brief, adding that both countries "know they need to engage" – for the sake of the climate as well as their relationship. However, he said that "so many" key climate issues "are hard to isolate" from the two nations' geopolitical flashpoints and "these tensions put a ceiling on the results from bilateral discussions". In a broader sense, Downie noted that Kerry was planning "a host of meetings and visits" before COP26, including trips to other developing countries, such as India and Indonesia. "China's climate ambitions set markers for the rest of the developing world and its public financing has supported coal capacity expansions across many other developing states over the past decade," he explained. "In this way, Kerry's meetings with China will help inform his agenda for the rest of the next few months."
Sharma 'heading to China in September'
WHAT: As Kerry's Tianjin trip attracts media attention, Alok Sharma – who was appointed as full-time president of COP26 in January – is also reported to be heading to China this month. Politico's London Playbook – a newsletter explaining political development from Westminster – broke the story last Wednesday. It wrote: "COP26 president Alok Sharma is heading to China in September, according to a person briefed on the planning for the trip who spoke with Politico's Stuart Lau." However, UK government sources told Carbon Brief that Sharma's travel details were yet to be confirmed. In an "exclusive" in July, the Sun reported that Sharma "revealed he hopes to visit China" before COP26.
WHO: Sharma was previously UK secretary of state for business, energy and industrial strategy before taking on his current role full-time. Speaking of his appointment, Downing Street said in January: "To meet the high ambitions for the summit in the year of COP26, Alok Sharma will solely focus on driving forward coordinated global action to tackle climate change." Sharma, an Indian-born British politician, paid his first official visit to China in August 2016 as UK minister for Asia.
WHERE: Sharma has visited some 30 countries, including India, Russia and Brazil, in his "world tour" ahead of COP26, the Daily Mail reported. However, he has not yet travelled to China – a country he has repeatedly called out over its climate action. In May, he called for "more urgency" from Beijing on meeting President Xi's emission goals, reported Reuters. Two months later, he told the Sun: "China, India, Russia – those big emitters need to do more." Bloomberg wrote on Tuesday that the "next weeks are critical for climate diplomacy" while reporting on Sharma's expected trip to China. It said: "Whether or not he can achieve success at Glasgow comes down to the world's two biggest emitters: China and the US."
POSSIBLE TOPICS: Politico indicated that Sharma would likely call on China to cut its use of coal and stop investing in domestic and overseas coal-fired power plants – messages similar to Kerry's. Bloomberg wrote: "On his visit to China, Sharma is expected to press the need for an end to coal". A comment piece in the Daily Telegraph also pointed to coal-curbing as Sharma's card. But the author, British right-wing commentator Douglas Murray, wrote under the online headline: "Good luck convincing China to stop burning coal." Wu Changhua, a policy analyst specialising in China's climate change development, told Carbon Brief that there could be "some exchanges of information and update" from both sides, "as well as some efforts from Sharma to push China to do more than what [it] has committed to the Paris Agreement". Wu said that she didn't think this trip would turn out "that significant at all". She explained: "Over-emphasising coal…becomes a suspicious move to distract attention and divert [the] focus more towards China."
WHY IT MATTERS: "Although it has emitted for less time than many nations and has lower per-capita emissions than half of the G20 nations, China is the world's biggest emitter – around a quarter of annual global emissions," Gareth Redmond-King, COP26 lead at the Energy & Climate Intelligence Unit, told Carbon Brief. He said that China's effort to cut its emissions is "therefore self-evidently critical" to COP26's efforts to "keep temperature rises to 1.5C". Both Wu and Redmond-King said that Sharma would possibly be meeting Xie, China's climate envoy, if his trip does happen. Wu stressed that there were "more fundamental issues" that should be addressed between the two sides other than coal, "such as how to uphold the 'common but differentiated responsibility' principle, financial commitments of at least $100bn (£72bn) per year for developing nations and a deep dive into security, institutions and governance reform and reset – the foundation for global climate governance".
Other news
LOCKDOWN STUDY: A new study has found that a sharp drop in human emissions during China's Covid-19 lockdown in early 2020 led to "a significant and rapid" clearing of the air and increased sunlight reaching vegetation. It also contributed to the early arrival of spring and a near 20% increase in leaf area. "Our research is the first large-scale study that shows that the Earth system is poised to rapidly begin the process of sequestering carbon if given [a] chance to do so by clearing the air to let more sunlight reach vegetation," Prof Su Fenzhen from the Chinese Academy of Sciences, leader of the study team, told Carbon Brief.
MORE ON THE STUDY: Prof Su said the lockdown period was "an unprecedented opportunity" for them to understand the relationship between human activities and the ecosystem. He added: "We now have a much clearer quantitative understanding that the first stage of recovery from climate change involves cleaner air." Dr Vincent Lyne from the University of Tasmania, also a co-author, told Carbon Brief that the team had collected and processed "vast amounts" of data on human movement and satellite images for the whole of China before comparing them with those from the previous five years. The Washington Post, South China Morning Post and Sixth Tone featured the paper.
OCEAN: China's environmental authority has pledged to promote the ocean as a carbon sink as a "key" part of the country's efforts to tackle climate change, reported Global Times, a state-run newspaper. Science and Technology Daily featured relevant remarks by Zhang Zhifeng, a deputy director at the Ministry of Ecology and Environment. Zhang said that using the ocean as a "blue carbon sink" steadily and progressively would be "an important task in helping [China] realise its emission-peaking and carbon neutrality goals".
EV: One of China's biggest wind turbine makers, Envision Group, plans to launch an "EV-charging" robot called Mochi, which can travel to an appointed location to charge electric cars (EV), according to Nikkei Asia. The Japanese outlet wrote: "The company aims to make the robot available through a smartphone app-based membership service that will allow drivers to leave their cars for Mochi to find and charge automatically." Previous Chinese reports said that Mochi could give a full charge "in two hours" to an EV with a cruising range of about 600km.
HYDROGEN: Sinopec, a state-owned petroleum and petrochemical enterprise group, intends to spend 30bn yuan (£3.4bn) on the development of hydrogen energy by 2025, Reuters reported. According to the newswire, the group "plans to become China's largest company to produce hydrogen for use as a transportation fuel, targeting annual capacity of 200,000 tonnes of hydrogen refuelling by 2025". The South China Morning Post said that Sinopec's "multibillion" hydrogen drive aimed at "help[ing] the Chinese government meet its goal of becoming a carbon-neutral country by 2060".
CENTRAL INSPECTION: The National Energy Administration (NEA), China's energy regulator, has "promised to learn from its mistakes and improve its planning and policymaking" following a high-level government environmental inspection, reported Reuters. In January, the Central Ecological and Environmental Inspection Team (CEEIT) condemned the NEA for its "deteriorated political ecology" and for "failing to strictly control the excess coal power capacity in key areas of air pollution, prevention and control", according to Carbon Brief's in-depth Q&A on the matter. The NEA published a lengthy "rectification plan" in response to the criticism on Tuesday.
LEADERS GROUP: China's carbon "leaders group" has established a "workgroup" to organise and coordinate the calculation and verification of the carbon emissions of the whole nation, as well as those of different regions and industries. Shanghai-based outlet the Paper reported the news. The workgroup will be co-chaired by the "main responsible comrades" from the state macroeconomic planner and the state statistics bureau, the publication said. Carbon Brief's explainer published in June analysed the importance of the climate "leaders group".
Extra reading
New science
Risk changes of compound temperature and precipitation extremes in China under 1.5C and 2C global warming
Atmospheric Research
​​New research has projected that the risk of summer "compound" warm and wet extreme events in China is likely to increase by five to 10 times under 1.5C and 2C of warming, respectively. Using climate model simulations, the researchers found that the largest increases in risk "are concentrated over northern north China, eastern northwest China and south China, with the risk increasing by seven-to-eight times". The projected increase for compound warm-dry events is smaller, the study noted, with an approximately doubled risk under both 1.5C and 2C. Dr Jiang Zhihong from Nanjing University of Information Science and Technology in China, who is the paper's corresponding author, told Carbon Brief that "compared to a single extreme weather and climate event, compound extremes with two or more extreme events occurring simultaneously or in succession can amplify the impact on the environment and human society". For more on compound extremes, see Carbon Brief's explainer about how they are covered in the latest IPCC assessment report.
Using green finance to counteract the adverse effects of Covid-19 pandemic on renewable energy investment–The case of offshore wind power in China
Energy Policy
A new paper has found that the Covid-19 pandemic has increased the production costs of renewable energy facilities and "undermines" the profitability of renewable energy investment. The researchers also found that green finance policies, such as carbon pricing, tradable green certificate (TGC) and green credit, "can provide low-cost finances" and "counteract the adverse effects" of the pandemic. Additionally, the analysis also showed that green finance policy in China is still at "the early stage of development", Dr Mo Jianlei, the paper's corresponding author, told Carbon Brief. Dr Mo, from the Chinese Academy of Sciences, said that the study showed that the single policy instrument "may not be enough" to support the offshore wind power investment currently and in the short-term future.
Please email any feedback or tips to [email protected]