Giant plug and socket electrical sculpture, London, UK.
Credit: Jeff Gilbert / Alamy Stock Photo.
In-depth: The challenges facing the Dieter Helm 'energy cost' review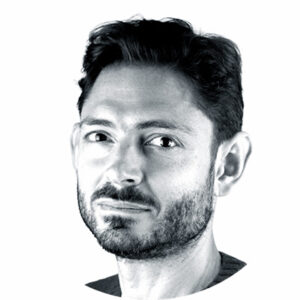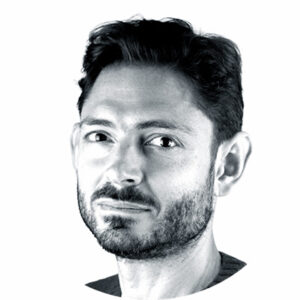 UK policy
In-depth: The challenges facing the Dieter Helm 'energy cost' review
The UK government has asked Prof Dieter Helm, an economist at the University of Oxford, to carry out an energy cost review and report back by the end of October.
The idea for a review was first mooted in the Industrial Strategy green paper published in January. This was later broadened in the Conservative Party general election manifesto, which set an ambition to have the "lowest energy costs in Europe, both for households and business". The terms of reference for the review sets it in the context of meeting legally binding UK carbon targets.
Carbon Brief runs through the review's terms and the wider political context, as well as revisiting Prof Helm's strongly held views on energy policy.
Background
The cost of energy is a long-running debate in the UK. Climate policy is adding increasing sums to electricity prices. Yet it has also helped to cut demand, more than offsetting the impact of policy on household bills.
On average, households are spending a similar share of their incomes on energy as they were in 1990 and in 2010. Nevertheless, energy bills have continued to capture headlines, particularly after utility firms raised prices this year. Both major political parties went into the election promising to cap bills.
Another part of the debate is the UK's largest industrial users, which face some of the highest electricity prices in Europe. However, this makes up a very small share of their costs, particularly as many are compensated for the costs of climate policy.
The Industrial Strategy green paper said: "Industrial gas costs are internationally competitive but electricity costs have moved out of line with other European countries…The government will set out in 2017 a long-term roadmap to minimise business energy costs. To inform this, the government will commission a review of the opportunities to reduce the cost of achieving our decarbonisation goals in the power and industrial sectors."
This put the focus on "business energy costs", in particular electricity, reflecting long-running concerns among some that UK manufacturing was being put at a disadvantage as a result of climate policy. Nick Timothy, then co-chief of staff to Theresa May who resigned after the election, was widely thought to have been pushing for a review to undermine the UK's Climate Change Act, which he had called an "act of monstrous self-harm".
In the Conservative election manifesto, partly drafted by Timothy, the review was expanded to include homes, as well as businesses, and an aim to have the "lowest energy costs in Europe".
Terms of reference
This is the context for the independent energy costs review, unconventionally announced by the Department for Business, Energy and Industrial Strategy (BEIS) on a Sunday in the peak of the August holiday season.
The review, as was first reported by the Guardian in July, is being led by Prof Dieter Helm. He is to report by the end of October after spending just 30 days on the project, the Times reports. A panel of experts will offer advice throughout the process, but the review will remain Prof Helm's work.
The terms of reference for the review – set out in 11 short bullet points – reiterate the ambition to have the lowest energy costs in Europe, for both homes and businesses. It's worth noting, however, that the expert panel lacks a consumer voice, whereas manufacturing is represented.
The terms state: "The review will consider the key factors affecting energy bills, including but not limited to energy and carbon pricing, energy efficiency, distributed generation, regulation of the networks, and innovation and R&D. The review will not propose detailed tax changes."
Despite this, and it being called an "independent review of the costs of energy", it will focus on electricity, with BEIS pointing to the following section of the terms: "The specific aim of this review is to report and make recommendations on how [carbon and energy security aims] can be met in the power sector at minimum cost and without imposing further costs on the exchequer."
In a statement emailed to Carbon Brief, BEIS says:
"We are already taking action to reduce costs in the heat sector through our energy efficiency projects, and the Clean Growth Plan [on how to meet the UK's fifth carbon budget, see below] will give further consideration to heat decarbonisation. The UK has some of the lowest gas prices in Europe, but our electricity prices are less competitive – in the middle when considered against households in Europe, and among the most expensive for industry."
This justification ignores the fact that bills are a function of volume, as well as prices. In the US, for example, average domestic electricity prices are half those in the UK, yet bills are higher, because more efficient British homes waste less. A similar argument applies to gas.
Gov ignoring heat in its energy cost review: we may have competitive gas prices but waste it heating some of Europe's least efficient homes pic.twitter.com/2OxHvL8PQR

— Fabrice Leveque (@fabriceleveque) August 7, 2017
The BEIS statement adds: "The terms of reference demonstrate that the review will be seeking to identify inefficiencies in all components of electricity supply." Again, this puts the focus on supply and prices rather than demand and bills.
As well as restricting the review to electricity, BEIS has put a list of other issues off-limits. It will not look at utility firm pricing and profits, smart meters, or the now-dropped manifesto commitment to an energy price cap.
The BEIS statement says:
"The smart meter programme is not in scope…There are other programmes of work, including the follow-up to the CMA [Competition and Markets Authority] report, which are considering more immediate ways in which costs to consumers could be reduced. The government has asked Ofgem to come forward with proposals to extend the price protection currently in place for some vulnerable energy consumers to more people on the poorest value tariffs."
Nor will the review be able to propose "detailed" tax changes. Responding to a question from Carbon Brief, BEIS did not explain whether changes to the UK's top-up carbon tax – the carbon price floor – would fall under this exclusion. It is also unclear if proposals to change low-carbon subsidies would count, given they are often referred to by newspapers as "green taxes".
Policy context
The review is due to arrive in a busy period for BEIS. Its much-delayed "Clean Growth Plan", setting out how the government intends to meet the UK's fifth carbon budget for 2028-2032, is scheduled for publication around the end of September. This would be before the Helm review.
The Clean Growth Plan, which has been repeatedly postponed by the EU referendum and the election, among other reasons, is currently on "write round". This is the process of collective agreement between government departments.
Two tightly related policy decisions are the future of the carbon price floor, which the Treasury is due to unveil at the 2017 budget in November, and a replacement for the levy control framework cap on low-carbon subsidies, which chancellor Philip Hammond scrapped at the spring budget. If carbon prices are high, then top-up subsidies for low-carbon supplies are lower, and vice versa.
A decision on whether to run contract auctions for the cheapest forms of low-carbon electricity – the so-called Pot 1 mature technologies, including solar and onshore wind – is also a possibility. The Conservative manifesto opened the door to offering support for onshore wind outside England, in a marked shift from the party's previous position.
The Helm review is due to arrive before the budget and could seek to influence any or all of these decisions. It could also come before the Industrial Strategy white paper, due later this year. This would make sense, since it was the strategy green paper that proposed the energy costs review and a "roadmap to minimise business energy costs".
A final date for the diary is COP23, the annual round of United Nations climate talks due to take place in Bonn in Germany from 6 to 17 November. Ministers travelling to the meeting are likely to want some good news to take with them. In 2015, the UK's coal phaseout was announced in the run up to the Paris COP21. In 2016, the UK ratified the Paris Agreement during COP22.
Dieter Helm
Prof Helm has been a prolific and critical commentator on UK energy policy for years. He has set out his strongly held views – and his own preferred solutions – on almost every conceivable topic. He has been an advisor to "most of the companies in the energy industry", as well as governments of both parties and the European Commission.
Now that he is leading the energy costs review, some of his writing is worth revisiting.
In 2004, Helm was warning that the UK faced "rolling blackouts as soon as 2006," in the words of a Times article at the time. The energy system was crumbling and too dependent on imported gas, he said.
By 2009, he was writing in a Times opinion piece that the UK was "six years away from an energy crisis". He reiterated his warning of a 2015 crunch point in 2013 evidence to a House of Lords Economic Affairs Committee inquiry, arguing that demand would be much higher than expected.
It's worth noting that demand kept falling and blackouts failed to materialise – though, to be fair to Prof Helm, the government did agree to a range of interventions to ensure the lights stayed on.
His 2012 book, the Carbon Crunch (subtitle: "How we're getting climate change wrong and how to fix it"), said current renewables were too expensive and backed a shift from coal to gas, combined with research and development towards improved low-carbon technologies. This is a recurring theme for Prof Helm.
Windmills in North Sea will never in my view be economic & won't crack climate prob says @Dieter_Helm #ukenergy

— Simon Evans (@DrSimEvans) June 10, 2014
In a review of Carbon Crunch written the following year, Labour's Baroness Bryony Worthington wrote: "Helm paints a depressing picture of all that is wrong with the world and then offers a neat plan for what we should be doing differently if we wanted to make a difference: he wants to see better carbon pricing, border tax adjustments and money spent on research and development."
The problem, Worthington went on to say, was a "failure to analyse the real impediments [to his ideas] that makes me question how realistic Helm's alternative action plan would be in reality".
In his latest book, Burn Out ("The endgame for fossil fuels"), Helm says oil prices will remain low and that "unstoppable" technological change will cut demand for fossil fuels – but only very slowly, with gas playing a big role in the transition. He reiterates his view that current wind and solar technologies are not up to the job, while still seeing solar-based supplies dominating the future.
Again, it's worth turning to reviews of his book. In a review for Science, Asa Hopkins, of consultants Synapse Energy, says the book is an "example of excellent predictive analysis", but questions some of the details. He says:
"Helm makes a false distinction between current and future solar or wind power, dismissing current technology while putting great stock in future solar PV and batteries. This dichotomy does not hold. Future advances will depend on the insights developed in producing today's technologies at scale.
"He also dismisses the effect of current climate and renewable energy policies, particularly European policies, while failing to recognize the direct role of these policies in the advent of next-generation technologies."
In a review for Nature, Imperial College's Prof Michael Grubb says:
"The sheer breadth of the analysis is more impressive than the depth…in some areas, the simplifications matter. Most fundamentally for a book stressing techno-fixes, it omits the complexity of the innovation and dissemination processes. It skims over the depth of government involvement in almost all emergent industries. And it ignores the vast literature on the 'technology valley of death' – in which billions in energy research and development investment have often failed to deliver commercial industries at scale."
In 2010, Helm proposed a two-stage capacity market auction to ensure there is always enough electricity generating capacity to meet demand. After the government adopted a simpler capacity market design, Helm repeated his earlier proposal, arguing that it would cut costs and complexity.
To borrow Helm's phrase, this proposal is deceptively simple. "I think it's a good idea, in theory, but, in practice, it would throw up a lot of complexities," Richard Howard, then head of energy and environment at thinktank Policy Exchange, told Carbon Brief in February. He was responding to a House of Lords proposal for a single, technology-neutral auction, adapted from Helm's proposal.
In its response to the Lords report, the government said: "We believe the current system of competitive allocation of support works well".
Prof Helm has also repeatedly criticised the government's Electricity Market Reforms, which underpin much of current energy policy and took several years to implement, making them an unlikely target for attention from ministers already stretched by Brexit.
Other subjects of Prof Helm's ire include:
*The smart meter programme and attempts to tackle high energy tariffs, both ruled out of scope of the review by BEIS;
*The UK's new nuclear programme. Helm believes government should issue bonds to support future schemes, which would counteract the chancellor's efforts to cut the deficit and;
*The current approach to carbon pricing. Though he is a staunch advocate for pricing carbon, he says the UK has a "unilateral" carbon price and advocates carbon border taxes to prevent carbon leakage).
Conclusion
The independent review of energy costs, led by Prof Dieter Helm and due to report back within less than three months, is more likely to provoke debate than it is to provide new answers.
This could provide political cover for changes which the government would like to make anyway, but its independence also allows ministers to ignore its advice. After all, they have failed to follow many of Prof Helms' prescriptions in the past.