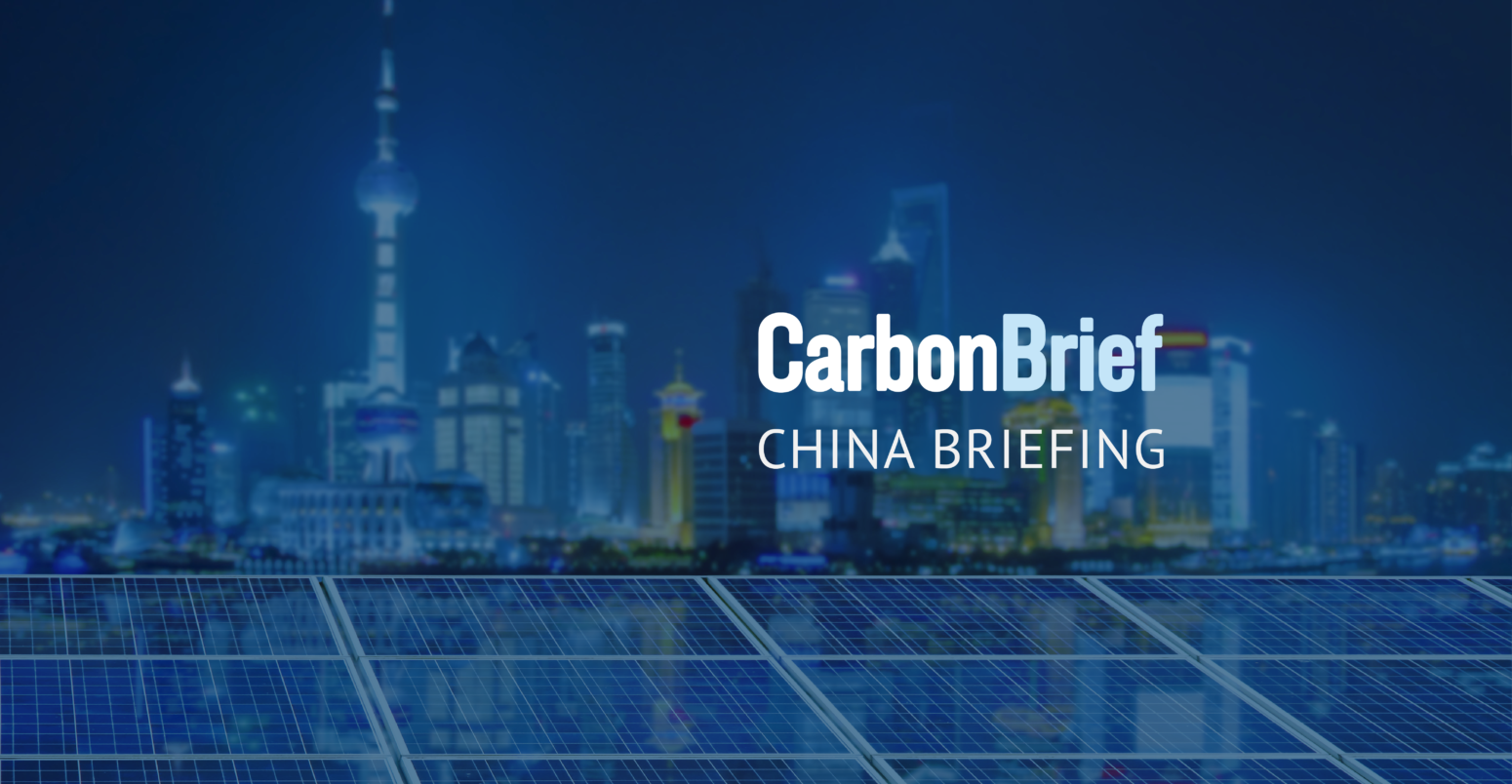 China Briefing, 27 January 2022: Surge in offshore wind; Xi's new speech; IEA's report


China Policy
China Briefing, 27 January 2022: Surge in offshore wind; Xi's new speech; IEA's report
Welcome to Carbon Brief's China weekly digest.
We handpick and explain the most important climate and energy stories from China over the past seven days.
This is an online version of Carbon Brief's weekly China Briefing email newsletter. Subscribe for free here.
Snapshot
The installed capacity of China's offshore wind power has "jumped to the world's number one" after the nation built 16.9 gigawatts (GW) of new capacity in 2021, China's state media reported. The rapid expansion – which would equal installing 30 large offshore turbines a week – pushed the country's total offshore wind capacity to 26.4GW.
上微信关注《碳简报》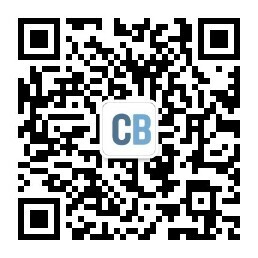 Meanwhile, China's president Xi Jinping gave a new climate-related speech on Monday. Some international outlets interpreted his messages as a sign for China to "prioritise" economy over climate. But Carbon Brief understands that the purpose of Xi's address – delivered to his top officials – was to re-emphasise the importance of achieving the "dual-carbon" goals ​​while also ensuring economic and energy stability.
Elsewhere, renewable energy is expected to meet more than 70% of China's "additional" electricity demand – which stands for any increase from today's level – in the next three years. The prediction came from a report by the International Energy Agency (IEA). One expert has analysed its China section for Carbon Brief.
Key developments
China takes world's top spot in offshore wind power
WHAT: China has become the world leader in offshore wind capacity thanks to huge growth last year. The installed capacity of China's offshore windfarms surged by 16.9GW in 2021, China's state broadcaster CCTV reported on Tuesday. The outlet cited statistics from the state energy regulator, the National Energy Administration (NEA). This means that China's current installed capacity of offshore wind – reported as 26.4GW – is around 2.5 times that of the previous world leader, the UK. (The UK's offshore wind capacity was 11GW as of the third quarter of 2021.) According to the official figures, China built 47.6GW of wind power capacity – both onland and offshore – last year.
NO 1: CCTV said that the 16.9GW offshore increase was 1.8 times the country's previously installed offshore wind capacity. It added that China had "jumped to the world's number one" in the installed capacity of offshore wind power.
ANALYSIS: The 16.9GW leap means that China built more offshore wind capacity in 2021 than the rest of the world, combined, had done in the last five years, according to analysis by Dr Simon Evans, Carbon Brief's deputy editor. He added that China's offshore wind capacity now accounts for half of the world's total. (Read Dr Evans's full analysis on Twitter.)
101GW: The combined increase of China's installed capacity of solar and wind power reached 101GW in 2021, CCTV reported. The news came as the NEA announced on Wednesday that China's solar and wind capacity had reached 635GW by the end of 2021. It also came as analysis by the Chinese Wind Energy Association (CWEA) – a government-approved not-for-profit organisation – showed that major state-owned power companies had set goals of installing a total of 600GW of additional solar and wind power during the 14th five-year period from 2021 to 2025. CWEA pointed out that China's current goal (see its updated NDC) is to boost its solar and wind capacity to more than 1,200GW by 2030, but if those power companies see through their plans, China could hit its solar and wind target by 2025, five years ahead of schedule.
QUOTES: Rebecca Wiliams, global head of offshore wind at the Global Wind Energy Council, told Carbon Brief that the 47.6GW increase of all wind power capacity from China was "another landmark moment for the wind industry". She said: "These dramatic levels of installations reflect the possibilities of transforming an energy mix under ambitious policy targets, economies of scale and effective market incentives. The expiry of the feed-in tariff for offshore wind in China by the end of 2021 clearly motivated a rush to connect, which has resulted in China knocking the UK off the top spot when it comes to the world's offshore wind market. China will need to continue to deploy large amounts of wind in order to meet its energy transition goals."
Xi chairs 'collective study session' over climate goals
WHAT: On Monday, China's president Xi Jinping addressed his top officials about the nation's carbon peaking and carbon-neutrality drive. In the speech – delivered in a so-called "collective study session" held by China's Politburo – Xi re-asserted the significance of achieving the "dual-carbon" targets. Senior officials – including China's vice-premiers Liu He, who oversees economy and technology, and Hu Chunhua, who is in charge of agriculture – shared their experiences carrying out the nation's carbon-neutrality agenda in their respective sectors. China's state news agency Xinhua released a 2,660-character readout of Xi's address. CCTV aired a 10-minute news clip.
WHO: The Politburo – known in full as the Central Political Bureau of the Communist Party of China – is the supreme decision-making body of the party and currently has 25 members. It organises "collective study sessions" regularly to discuss key national issues. The purposes of those sessions are not to issue new directives, but to ensure that all senior officials have a unanimous understanding of important national strategies and policies.
CHINA COVERAGE: According to Xinhua, Xi underlined in the speech the importance of "profoundly analysing" China's "situation and tasks" on promoting its climate agenda and "making solid efforts" to "implement decisions and arrangements" from the top. Caixin – an independent Chinese financial outlet – highlighted Xi's messages of "developing light energy, silicon energy, hydrogen energy and renewable energy actively and orderly". Jiemian – a Shanghai-based state-affiliated news site – reported that Xi had, for the first time, directed the country to fast-track its development of a "supply and consumption system for renewable energy". It said that the move would propel the growth of wind and solar energy.
OVERSEAS COVERAGE: The UK's Daily Telegraph interpreted Xi's speech as an indication that "China signals shift on climate". It reported that "President (Xi) says jobs will be prioritised over the environment in the near-term". (Carbon Brief cannot find this specific instruction in Xinhua or CCTV's readout of the speech.) But the newspaper went on to say that the tone of Xi's address "did not necessarily indicate a slowing down of its ambitions", quoting Yan Qin, lead analyst at Refinitiv. According to Reuters, Xi underlined the importance of ensuring "the 'normal life' of ordinary people" while pursuing low-carbon goals. It read Xi's address as "signalling a more cautious approach to the climate emergency as the economy slows". Bloomberg's report focused on Xi's emphasis on energy security. "President Xi Jinping said efforts to achieve China's climate targets need to work in lockstep with the government's other objectives," the outlet wrote. The Guardian also covered the story.
SIGNIFICANCE: Ma Xinyue – China research and project leader at the Boston University Global Development Policy Center – told Carbon Brief that Xi's speech summarised "the rationale reflected in the series of policy documents recently published under the '1+N' policy framework". It also put China's decarbonisation policies "within the context of securing energy supply and structural transformation", Ma noted. She pointed out that the address went to "quite some lengths" to address the balance between the cost of decarbonisation and the need for economic development. Ma described the issue as a "key policy challenge for decarbonisation in developing countries".
QUOTES: Ma said: "As coal prices again begin to rise and the tension between power demand and supply continues, the speech comes at a critical point in time. It reinforces the central government's determination, not only clarifying why we're doing this, but also illustrating a policy framework encompassing all areas of carbon production and consumption. Furthermore, it spells out strategies for specific technologies and policy instruments."
HIGHLIGHT: Although most of Xi's speech recapped the government's previous orders, one highlight was Xi's introduction of "four pairs of relations", which he said China would need to handle well in its pursuit of carbon neutrality. They were, in order, the relations between "development and emissions reduction", "whole and part", "long-term goals and short-term goals", as well as "government and market". (The first three pairs were mentioned last August in an article written by Zhang Jianhua, director of China's National Energy Administration. The last pair is believed to be new.) Xi said that China must carry out decarbonisation while ensuring energy security, supply-chain security and food security, as well as the "normal life" of the masses under the first pair of relations.
QUOTES: In Ma's views, the "four pairs of relations" were a "timely re-emphasis on the key nuances that need to be taken care of to achieve a just and equitable transition". She said: "Since we are talking about environmental values that had not been captured before and markets that didn't exist before, the government has a key role to play in guiding these areas of development – the government needs to fill the gaps of the market before it is mature, incentivise and regulate the market players, and also nurture the market space to generate innovation and efficiency."
Q&A
CHINA BRIEFING ASKS: What caught your attention about China in IEA's new electricity market report?
DR XIE CHUNPING – policy fellow at the Grantham Research Institute on Climate Change and the Environment, who was not involved in the report – said: "I think the most important findings are that 'renewable energy sources are set to meet the majority of additional demand during 2022-2024 (over 70%), while coal meets 25% of the increment' and that 'neither the coal shortages nor the national emissions trading scheme are expected to contribute significantly to switching away from coal generation'.
"The main focus of China's current energy policies is to accelerate the transition to non-fossil fuel energy sources. China has become a global leader in renewable energy in an astonishingly short period of time. In 2020, the surge in renewable deployment resulted in China's share of coal-fired power capacity in its total power generation mix dropping to below 50% for the first time.
"However, in 2021, renewable energy sources provided only 29% of China's electricity generation that year. While this is the same as the G20 average, it is quite low considering China's large scale of installed renewable generation capacity.
"Moving ahead, it is crucial that China significantly increases its renewable proportion to further reduce its dependence on coal. At the same time, it will need to ensure the stability of the grid system through better grid management and various measures to improve flexibility in the power system as discussed in a newly published paper I co-authored."
​​Other news
'GREEN CONSUMPTION': China's central government has called on its people to adopt "green and low-carbon consumption" in all areas of life. Seven of China's top-level government organs released a joint scheme on Friday, setting guidelines for the public to undergo a "green transition" while buying food, clothing, houses, vehicles, general appliances, etc. In particular, the document said that relevant government agencies would "vigorously develop green transport". It required authorities to "reasonably guide" consumers to buy light, small and low-emission vehicles.
US-CHINA: Dr Jonathan Pershing, the US's deputy special envoy for climate, has said that there was "real change from China" in its tackling of climate change over the past year. In an interview with the New York Times, Dr Pershing – who will step down from his position next month to return to the Hewlett Foundation – noted that the Chinese government had published "a series of pretty detailed plans" in 2021. "It may not be adequate to do all the things they say, but it's light-years ahead of where they had been a year ago," he explained.
OLYMPICS: Beijing and its neighbouring Hebei province – which will co-host the Winter Olympics 2022 next month – have been authorised to "take necessary administrative measures" to impose "temporary restrictions" on high-polluting and high-emissions businesses and vehicles to ensure good air quality for the games. Liu Youbin, spokesman of the Ministry of Ecology and Environment, made the statement on Monday. He noted that the weather conditions could be "extremely unfavourable" for the event due to the turn of the season. Liu's speech came as "particularly heavy smog shrouded" Beijing, Reuters reported. The Washington Post and the South China Morning Post also covered the story.
Extra reading
New science
Contributions of climate change to cereal yields in Tibet, 1993–2017
Journal of Geographical Sciences
A new study has analysed the impacts of climate change on cereal yields in Tibet from 1993 to 2017 on the county, prefecture-level city and autonomous region scales. The assessment showed that cereal yields in Tibet were more "sensitive" to temperature than precipitation and solar radiation. Prof Shi Wenjiao from the Institute of Geographic Sciences and Natural Resources Research at the Chinese Academy of Sciences, the paper's corresponding author, told Carbon Brief that climate change has "positively" affected Tibet's cereal yields, with a rise of 1.5% to 4.8%. "As the Qinghai-Tibet Plateau is especially sensitive to climate change, clarifying the impact of climate change on the yield of cereal, a major crop in Tibet, is of great importance," Prof Shi said. She added that the paper's findings "can help implement more spatially targeted agricultural adaptations to cope with the impacts of climate change on the agro-ecosystem of the Tibetan Plateau".
Do provincial energy policies and energy intensity targets help reduce CO2 emissions? Evidence from China
Energy
A new paper has assessed the impact of a series of regional policies in China on reducing carbon dioxide (CO2) emissions. The study found that provincial circular economy development policies and energy intensity targets are "conducive" to cutting emissions. However, provincial energy-saving policies and comprehensive resource utilisation policies have "no significant impact" on emissions. "The findings confirm the effectiveness of China's target management tools in addressing climate change, and provide guidance for local governments on actively implementing local policies to promote local CO2 emission reduction," the authors concluded.
Please email any feedback or tips to [email protected]