The Bundestag in Berlin, Germany.
Credit: McPhoto/Leitner/Alamy Stock Photo.
German election 2017: Where the parties stand on energy and climate change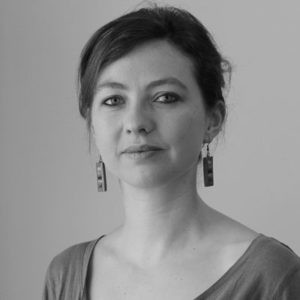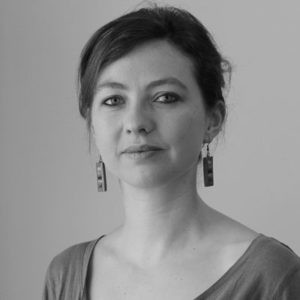 Germany goes to the polls this Sunday and current chancellor Angela Merkel is set to win a fourth term.
Merkel is likely to need one or two coalition partners from the five other parties expected to enter the Bundestag. This means the next government's priorities will have to be negotiated post-election and may not reflect individual party positions.
Germany has become a key player in international climate politics in recent years, yet it is falling behind its domestic carbon targets.
While the election outcome is unlikely to alter its global positioning, future government policy will likely affect its national climate progress.
Carbon Brief sets out the key climate and energy options facing Germans at the polls this week.
Background
Germany has a long-term goal to reduce emissions by 80-95% below 1990 levels in 2050. Last year it set interim emissions targets for individual sectors, including agriculture, industry and transport.
However, Germany's emissions have stagnated in recent years.
As a result, it is set to miss its interim 40% by 2020 target, according to a report released earlier this month. The research, from German think tank Agora Energiewende, found the country is on track to achieve only a 30-31% reduction.
German greenhouse gas emissions, millions of tonnes of CO2 equivalent (MtCO2e), 1990-2015 and targets to 2050. Hover over the chart to see how sectoral emissions have changed since 1990. The category "other" includes waste, fugitive emissions from fossil fuel extraction and distribution, commercial heating and the military. Source: Federal Environment Agency (UBA), including estimates for 2015. Chart by Carbon Brief using Highcharts.
It could also miss its EU target to get 18% of its energy from renewables by 2020.
As well as the domestic fallout of this, it has led to fears that Germany could lose its international climate credibility.
This would be a blow to Merkel, who has been dubbed the "climate chancellor" for her international role and for her part in Germany's Energiewende (energy transition).
The parties
Under Germany's proportional electoral system, MPs are elected with two votes: one for a local candidate and the second for a party list that ensures the Bundestag represents national vote shares.
The Bundestag then elects a chancellor, who needs the support of a majority of all MPs. Once elected, the chancellor chooses the cabinet.
Parties must win at least 5% of the vote to gain seats. The following six parties are set to reach this threshold:
Christian Democratic Union (CDU)

– Centre-right party led by current chancellor

Angela Merkel

. The CDU won 254 seats at the last election in 2013. It is the leading partner in the ruling coalition, known as the "Grand Coalition".

Social Democratic Party (SPD)

– Centre-left party led by former European Parliament president

Martin Schulz

. It won 193 seats in the last election and is the other member of the "Grand Coalition" government.

The Left (Die Linke)

– Democratic socialist party led by

Sahra Wagenknecht

and

Dietmar Bartsch

, which last election won 64 seats

Alliance 90/The Greens

– Left-wing, pro-European party led by

Cem Özdemir

and

Katrin Göring-Eckardt

. It won 63 seats at the last election.

Free Democratic Party (FDP)

– Centre-right party led by

Christian Lindner

. It was knocked out at the last election with less than 5% of the vote, but now looks set to return to parliament.

Alternative for Germany (AfD) – Right- to far-right populist party, led by Alice Weidel and Alexander Gauland. Like the FDP, it missed the 5% threshold in 2013, but is expected to enter parliament this time around.
The grid below sets out the key climate and energy policies in each party's manifesto. It was produced by Clean Energy Wire (CLEW), a website publishing English-language news and analysis on German energy and climate policy.*
Coal
The largest barrier to German emissions targets is a continued reliance on coal. Germany's coal use roughly halved between 1965 and 2000, but has remained relatively flat since then.
NGOs and thinktanks have floated the idea of a coal phaseout timetable, as the UK is now committed to. Yet the idea remains politically controversial because many jobs and the economies of certain regions are heavily dependent on the coal industry. The power sector is also contending with plans to phase out nuclear by 2025.
In its manifesto, the CDU promises a "long term" exit to replace fossil fuels with renewables by the end of century, as pledged by all G7 states in 2015. Merkel has also emphasised the need to find economic alternatives for affected regions before phasing out coal.
The SPD similarlẏ acknowledges that "structural economic change" is needed in coal regions, but promises to preserve "industrial tradition" with renewable energy jobs.
The Left, meanwhile, wants to begin a coal phaseout from 2018 and finish it by 2035. It wants a "structural economic change" fund worth €250m per year to support this and to adopt a "coal exit law" to provide help to those affected by the phaseout.
Alliance 90/The Greens want to start a coal exit after the election by immediately shutting down Germany's 20 dirtiest coal plants. They want to complete the exit by 2030 and also supports a "coal exit law".
The FDP, meanwhile, considers fossil fuel sources "indispensable for the foreseeable future" and wants to leave it to the market to shape energy supplies.
AfD doesn't think that coal emissions are bad for the climate and wants to continue to use "modern" coal plants.
Renewables and energy efficiency
Renewables supplied around a third of German electricity in 2015, as well as 13% of the energy used in heat and 5% for transport.
As noted above, the country is currently set to miss its 2020 EU target to source 18% of its energy from renewables by 2020.
Top: German primary energy use by source, millions of tonnes of oil equivalent, 1965-2015. Bottom: Shares of Germany energy use, %. Source:
BP Statistical Review of World Energy
. Charts by Carbon Brief using
Highcharts
. Select sources by clicking on the legend. Hover over the chart for more information, including change in emissions compared to 2005 and shares of that year's total.
The CDU pledges to stick to the current expansion path for renewables and expand the electricity grid. On energy efficiency, it pledges to provide tax support for building retrofits.
The SPD also hopes to expand and modernise transmission and distribution grids, while its parliamentary group says Germany must "significantly increase" its goals for renewables expansion in order to reach its own climate targets. It wants to make Germany the "most energy efficient economy in the world".
The Left wants to reach 100% renewable power by 2040 and promises to invest billions of euros in its expansion. It wants to limit the need for grid expansion by promoting decentralised energy. It also promises a €200 incentive for households scrapping old, inefficient appliances.
Alliance 90/The Greens want to abolish the current cap on renewable energy expansion and bring construction in line with Paris Agreement, reaching 100% renewables in the power sector by 2030. On energy efficiency, they propose a "fair heat" programme, worth €2bn per year, to help poor households refurbish.
The FDP would abolish long-term renewable expansion plans and introduce a national rule requiring new wind turbines to be at least 10 times their maximum height from residential buildings. The AfD, likewise, wants to cut back renewable support.
Climate protection
The CDU wants to meet the sectoral targets in Germany's 2050 climate plan "step by step", using market tools. It says climate protection must not lead to jobs moving to countries with lower standards.
Merkel recently promised voters that Germany would find ways to meet its target to reduce greenhouse gas emissions by 40% by 2020. "I say we will find ways to meet our target by 2020. I promise you that," she said in a televised town hall campaign event.
The SPD wants to further than this, stepping up the 2050 plan's ambitions and introducing a new national Climate Protection Law. It wants to erase environmentally harmful subsidies.
The Left likewise wants a new Climate Protection Law and plans to use federal funds to help district councils implement national climate goals. This money would come from a new 0.1% financial transaction tax, generating €30bn.
Alliance 90/The Greens also pledge a new Climate Protection Law and want "honest" CO2 pricing as well as emissions trading.
FDP opposes a national "special path" in climate protection, as well as market interventions and sectoral targets. Instead, it wants to shape and follow international agreements with "realistic" goals. It does advocate a global CO2 price, however.
AfD wants to leave the Paris Agreement and end all international climate protection efforts.
Electric cars
Germany has a target to reduce transport emissions 42% by 2030, but emissions have barely changed since 1990.
The car industry is Germany's largest industrial sector and provided around 20% of total industry revenue in 2015. It is also one of the country's largest employers.
Unlike the UK and France, Germany has no plans to ban conventional petrol and diesel cars. It does give a rebate of up to €4,000 in support of its goal to put one million electric cars on its road by 2020. This target is also set to be be missed.
The CDU is not in favour of an outright ban and says that individual solutions should be used in polluted cities. The party also says diesel engines remain important for CO2 savings until electric cars are better established. Last month, however, Merkel indicated she might support a combustion engine ban at some point.
The SPD, likewise, opposes a ban. It wants "pollutant-free mobility" by 2050 and tighter EU car emissions limits.
The Left wants to abolish "subsidies" for diesel fuel and supports "zero CO2 car emissions" by 2030. Its transport policy puts rail services at the centre of a public transport system, investing in railways and bike lanes instead of motorways. It opposes the electric car rebate, but says it supports electric vehicles use for public transport.
Alliance 90/The Greens similarly want to lead mobility away from private car by investing in bike infrastructure and public transport.
FDP wants to abolish the electric car rebate. It opposes electric car quotas and any petrol and diesel ban. AfD wants to end electric car rebates and opposes "discrimination" against diesel engines. It also wants to get rid of low-emissions zones in cities.
EU Emissions Trading System (ETS)
The CDU does not mention the EU ETS in its manifesto. However, several of the other parties set out plans for reform.
The Left wants to erase three billion excess CO2 credits and abolish "industry rebates" from the system. The Alliance 90/The Greens also want to remove excess credits and end free allocations.
The SPD wants to begin talks on a European CO2 floor price if ETS reform fails. The FDP opposes a CO2 floor price, but wants to expand the ETS to the construction and transport sectors and integrate it globally with other emissions trading systems.
Coalition
Climate and energy policy after the election is unlikely to look like the policies set out in any single party manifesto. This is because Germany's next government is almost certain to be another coalition, with the ensuing compromises.
Polls show Merkel's CDU winning by far the most votes so much of the discussion has been on who will be her coalition partner or partners.
If an agreement was reached between the CDU and the Greens, for instance, many of the Green policies could be taken up despite not being in the CDU's manifesto. Merkel has previously opened the door to a coalition with the Greens, saying: "I imagine that the humane shaping of globalisation could be very exciting for the Green party, too."
Note that – bar another "Grand Coalition" between the CDU and SPD – two-party alliances may not secure a parliamentary majority. This would necessitate an agreement between three parties.
One notable possibility is a coalition of the CDU, FDP and Green Party, known as a "Jamaica coalition", because their party colours make up the Jamaican flag.
This could significantly affect some areas of policies as the various parties lay down their red lines, according to Arne Jungjohann, energy policy analyst and Green Party member. For example, the Greens would find it hard to enter a government without some kind of agreement on a coal phaseout, he told CLEW in an interview.
CLEW has also produced a factsheet examining how German energy and climate policy could differ depending on the coalitions formed. It's worth noting that Merkel has ruled out a coalition with either the AfD or the Left party.
One other point to note is that government coalition negotiations in Germany could take weeks or even months. This could see them continue during the next international climate talks at COP23, being held in Bonn, Germany, in early November.
* CLEW, like Carbon Brief, receives funding from the European Climate Foundation. See our websites for more details.