COAL
18 December 2015 8:04
IEA: China might have passed 'peak coal' in 2013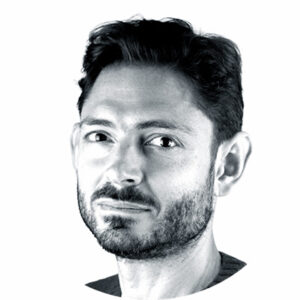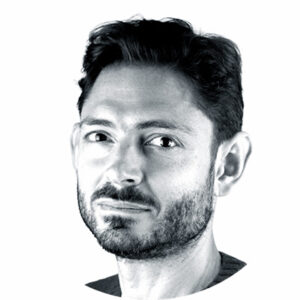 Coal
IEA: China might have passed 'peak coal' in 2013
China possibly saw its coal consumption peak in 2013, according to the International Energy Agency (IEA).
上微信关注《碳简报》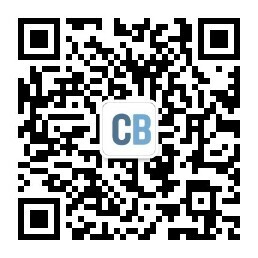 The seismic shifts underway in China have global implications for both coal use and emissions.
Global coal use fell by 0.9% in 2014, the first fall this century, says the IEA's Medium Term Coal Market Report 2015. It says demand is "likely" to fall again in 2015, echoing reports that global emissions will fall this year as coal use declines.
As a result, the IEA's 2020 demand coal forecast is now 10% lower than its previous outlook. Even so, it sees rising demand between now and 2020, reversing the current two-year decline.
Paris perspective
Before getting into the details of the IEA's coal market report, it's worth noting that it was written before the Paris climate deal was agreed.
Anticipating that an agreement might be reached, however, the report lays out a series of trends likely to weigh increasingly on coal demand over the coming years.
These include the falling cost of renewables, the spread of CO2 pricing and coal taxes, the divestment movement and development banks and export credit agencies restricting coal finance.
Fatih Birol, the IEA's chief executive, writes in a foreword to the report that the business case for coal use is diminishing. He writes: "The window of opportunity for high-carbon sources is closing."
A feature article for the New York Times this week looks at the mass layoffs facing China's coal mining industry. One miner tells the paper: "There is no future in coal."
While some reports suggest the Paris deal depressed coal stocks, views differ on its significance for fossil fuel interests. Nonetheless, it would be hard to argue coal's prospects have improved.
With that in mind, let's turn to the forecasts in the IEA's medium-term coal market outlook.
Peak coal
Over the next five years, the IEA thinks coal generation will fall by 1.5% a year in Europe, with coal demand facing "inevitable" decline in the US.
India, the only major economy set to see strong growth out to 2020, is "not the new China", the IEA says. With other southeast Asian countries, it "will not compensate" for China's new path.
Birol writes in the foreword:
China has definitively entered a new era in which its economic growth is slowing down, the energy intensity of that growth is declining, and coal dependency is lessening, largely driven by environmental considerations, such as air pollution and CO2 curtailment.
While today's report continues to insist that Chinese coal demand will grow out to 2020 after falling for two successive years, the IEA seems to be growing increasingly bearish in its views.
In its November World Energy Outlook, it said only a "dramatic slowdown" in GDP growth, or an "unprecedented pace" of economic restructuring, could trigger sustained coal reductions in China.
Now, the IEA says "a 'peak coal scenario' in China is probable". The only real question for coal demand and global emissions is when this peak will happen.
Chinese coal demand fell in 2014 and the IEA says the trends behind this fall have accelerated in 2015. It says it is therefore "feasible" that China already passed peak coal in 2013.
The report takes account of the various revisions to Chinese coal data over the past year, though it notes that recent statistics are still preliminary and subject to change.
War on pollution
As with its global outlook, the IEA notes various factors weighing on Chinese demand.
These include weaker economic growth, structural reforms that are "gathering momentum" and downward revisions for output in energy-intensive industries.
Air pollution, the IEA notes, has become "one of the highest political priorities for the government, which has officially declared a war against pollution…It is clear that coal will be the main target."
It's worth noting that the UK reached peak coal in 1956, the same year that parliament passed the Clean Air Act.
If the IEA's peak coal scenario for China proves more accurate than its central case, it could mean peak coal for the world.
The chart below shows the IEA's forecast of changes in demand between 2014 and 2020, in its central (below left) and China peak coal scenarios (below right).
As you can see from the charts above, the IEA expects strong growth in coal demand from India and southeast Asian countries, such as Vietnam and the Philippines.
The IEA notes however that "India is not the new China". As such, it is unlikely to replicate the massive surge in coal use that propelled Chinese economic growth through the 2000s.
It's also worth noting that the IEA does not expect India to meet its ambitious targets for solar power. However, after a recent visit, the Council on Foreign Relations' Varun Sivaram argues India "could actually meet its audacious solar targets".
The IEA view
The IEA tends to be conservative in its outlook. It has been criticised for underestimating the pace of clean energy developments, as well as for its links to the coal industry.
The coal market report was authored by IEA officials. However, these authors express "gratitude" to the government of Poland, who "supported our job". They also thank Brian Ricketts, head of European lobby group Euracoal, for "useful comments".
Ricketts recently complained that his industry would be vilified like "slave-traders", following the Paris Agreement on climate change. The IEA also thanks organisations including Peabody Energy, Rio Tinto and Anglo American for providing comments, data or advice for the report.
Some analysts appear to view coal's prospects less optimistically than the IEA.
In a briefing timed to coincide with the IEA report, the Institute of Energy Economics and Financial Analysis (IEEFA) argues that Paris will mean an accelerated shift away from fossil fuels like coal.
IEEFA points to its November report that had already called peak coal for China in 2013 and says the rate of decline in Chinese consumption doubled between 2014 and 2015.
Main image: Miners wait in lines to shower during a break near a coal mine in Heshun county, Shanxi province December 5, 2014. © JON WOO/Reuters/Corbis