Credit: Sadik Gulec/Shutterstock
Official data confirms Chinese coal use fell in 2014
China Policy
Official data confirms Chinese coal use fell in 2014
Chinese coal use fell by 2.9 per cent in 2014 compared to the previous year, according to official Chinese government data published today.
上微信关注《碳简报》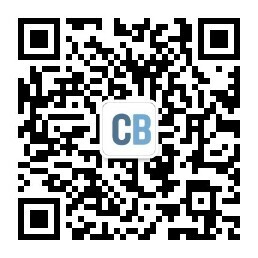 The official data confirms widely discussed expectations of a reduction in coal use first published by Greenpeace last October. The reduction in coal use was despite an increase in the capacity of coal-fired power stations, the figures show.
Significantly, preliminary analysis suggests the reduction in coal use will mean Chinese emissions fell in 2014.
The official data also shows that low-carbon generation capacity, including nuclear and renewables, grew rapidly during 2014. However, it remains a long way behind China's coal capacity.
Falling coal use
Against an overall increase in Chinese energy use of 2.2 per cent, coal was the only major energy source to see falling demand during 2014, with a 2.9 per cent drop. At the same time, the Chinese economy grew by 7.4 per cent, showing it is decreasing its energy intensity.
The chart below shows the percentage change in use for different energy sources in 2014, compared to the previous year.
Source: National Bureau of Statistics China. Chart by Carbon Brief.
Earlier this month, the International Energy Agency (IEA) argued energy efficiency, changing patterns of economic growth and competition from other energy sources would act to reduce pressure on oil demand, despite falling oil prices.
The Chinese figures could be seen as partial confirmation of this new normal for oil, with the 5.9 per cent increase in oil demand in 2014 over 2013 well below GDP growth of 7.4 per cent. Chinese gas use also grew strongly last year.
Rapid growth in low-carbon power
The chart below shows how fast China is expanding its low-carbon power capacity. Compared to 2013, capacity in 2014 increased by 26 per cent for wind, 36 per cent for nuclear and 67 per cent for solar in 2014.
Source: National Bureau of Statistics China. Chart by Carbon Brief.
China is the world leader in renewable energy investment, having extended its lead over the US with a 32 per cent increase in spending to $89.5 billion last year according to Bloomberg New Energy Finance.
The chart above also shows that China is continuing to expand its thermal generation capacity, mainly coal, with a 6 per cent year-on-year increase. To some commentators this increase in coal capacity suggests last year's fall in Chinese coal use is only a blip and that carbon capture and storage technology will be critical to tame Chinese coal emissions.
Chinese coal plants have been running fewer hours, however, suggesting capacity is being added but not used. Coal overcapacity will lead to losses for all coal plant and will, ultimately, mean closure for older stations, according to Greenpeace.
Coal remains dominant
It's important to remember that despite rapid growth in low-carbon energy sources in China, coal remains the dominant source of the country's electricity.
The chart below shows total electricity generating capacity in China. The blue bars show capacity at the end of 2013 with the red chunks showing the capacity added during 2014.
Source: National Bureau of Statistics China. Chart by Carbon Brief.
The world will continue watching closely for a peak in Chinese coal use, which it has promised to do by 2020. It is a critical part of getting the world on a path towards limiting global warming to less than two degrees above pre-industrial temperatures.
Preliminary analysis of the energy use data by researcher Glen Peters suggests Chinese energy-related emissions will have fallen by 0.7 per cent on the back of the reduction in coal use, as the chart below shows.
Source: Preliminary analysis of Chinese energy data and emissions from Glen Peters, based on Global Carbon Project figures.
If confirmed and sustained, the reduction in energy-related emissions would mark early attainment of the Chinese government target to peak emissions by 2030. Peaking coal will also be a key element of Chinese targets to tackle air pollution,and boost low-carbon energy to 15 per cent of total energy use by 2020 and 20 per cent by 2030.
This new official data offers hope that China is shifting towards more climate-friendly path of development, but also perspective on the scale of the challenge.
Main image: Chinese coal miner.
Update 12:30 - The figures on coal, oil and total energy use were corrected. We had shown slightly different figures for industrial output rather than energy consumption. Update 13:00 - We added preliminary analysis suggesting Chinese emissions also fell in 2014.