© Daniel J. Rao/Shutterstock
UK renewables auction pushes down costs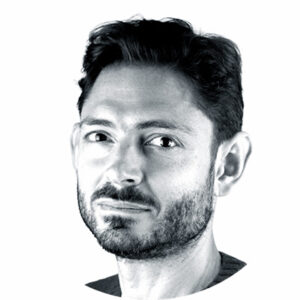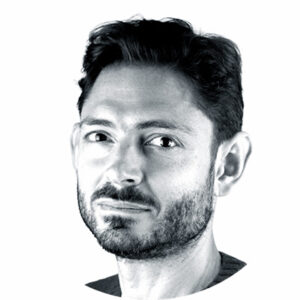 Contracts worth £315 million have been awarded to 27 renewable energy projects with a combined capacity of 2.1 gigawatts, the UK's Department of Energy and Climate Change (DECC) announced on Thursday.
The "strike prices" awarded to the schemes in the first-ever Contracts for Difference (CfD) auction were well below those expected. The strike price is the price paid for each unit of electricity supplied by the schemes, guaranteed for 15 years.
Carbon Brief's number crunching shows the government could have supported double the capacity if only the cheapest renewables such as onshore wind had been supported. It also shows that offshore wind projects awarded contracts last year could have been £2.2 billion cheaper, if they had been given the same support as offshore schemes contracted this year.
Most of the projects are windfarms
The majority of the 27 schemes are windfarms, including 15 onshore and two offshore schemes (the blue and green chunks below). The remaining contracts went to five solar farms (yellow) and five schemes that will burn or gasify waste to generate energy (black and grey).
Source:  Department for Energy and Climate Change. Chart by Carbon Brief.
The total cost of the schemes is expected to be £315 million between now and the 2020-21 financial year. The schemes will cost around £4 billion over the full 15-year lifetime of the contracts, according to DECC figures  quoted by the Financial Times.
Almost all of the capacity is wind
The size of the schemes varies a great deal. The chart below shows how the 2,139 megawatt combined capacity of the 27 projects breaks down.
The two offshore wind schemes have a combined peak generating capacity of 1,162 megawatts (blue chunk, below) and the 15 onshore windfarms 749 megawatts (green). So, windfarms account for 89 per cent of the total capacity procured.
The solar schemes are smaller, with a combined peak capacity of 72 megawatts and three per cent of the total capacity.
Source: Department for Energy and Climate Change. Chart by Carbon Brief.
Competition, to a point
The CfD auction awarded contracts competitively under a sealed bid system, so only the cheapest projects secured funding. The auction was divided into two pots, however, with similar schemes competing against each other for a share of each pot's fixed allocation.
One pot was reserved for "less established" technologies, including offshore wind and gasification. These projects were awarded much higher strike prices at an average of £117 per megawatt hour of electricity generated.
The other pot was reserved for energy from waste (EfW), onshore wind and solar. These projects received an average of £82 per megawatt hour.
The government reserved more funding for less established technologies in a bid to help them mature and become more competitive. So, offshore wind and gasification will receive £259 million, some 82 per cent of the £315 million budget (purple areas, below). This is despite only providing 1,224 megawatts of capacity, 57 per cent of the total.
Source: Department for Energy and Climate Change. Chart by Carbon Brief.
Groups such as consumer organisation Which? and thinktank Policy Exchange would like all projects to compete against each other. This would support more capacity at lower cost.
Carbon Brief calculations show DECC could have double the renewables capacity it supported for the £315 million allocated, if it had followed this advice and only given money to cheaper renewables, such as onshore wind. Instead of the 2,139 megawatts contracted, it could have secured 5,113 megawatts of cheapest-only capacity.
The price of renewables
The current wholesale electricity price is about £45 per megawatt hour. The CfD means renewables earn the wholesale price, plus the difference between this price and the strike price, as the chart below shows. The total of these numbers is the strike price.
For example, with an £82 strike price and £45 wholesale price, a project receives a £37 top-up payment for each megawatt hour generated. The chart below shows the average strike prices awarded to each type of renewable project in the auction.
Source: Department for Energy and Climate Change. Chart by Carbon Brief.
This chart holds a number of surprises. First, the solar strike price is extremely low compared to the £120 per megawatt hour DECC was expecting to pay. Two of the solar projects have CfDs at £50 per megawatt hour, barely above today's wholesale price.
The director of one of the firms involved appears to admit it was a mistake to bid so low. It is "inconceivable" that these two solar projects will be viable at such a low price, Richard Howard, head of energy and environment at thinktank Policy Exchange, tells Carbon Brief. Gordon Edge, head of policy for industry body Renewable UK, says they look like "kamikazee bids which I don't expect to be delivered".
A further three solar schemes secured a £79 per megawatt hour strike price, still among the cheapest projects despite the UK's relatively low insolation rates. Solar costs are falling rapidly.
Onshore wind costs in the auction were also around £80 per megawatt hour. This is below the £90 DECC was expecting. Edge tells Carbon Brief these prices were roughly as expected, if perhaps "on the low end".
The second big surprise in the chart above is the strike price for offshore wind, at an average of £117 per megawatt hour. This is much cheaper than expected, however, Edge says he "can't believe those companies would have put forward bids they can't deliver".
The strike price is far below the £140-150 DECC had expected to pay, and below the level awarded by DECC last year in contracts to five offshore windfarms.
The National Audit Office says these contracts were poor value and should have been put to competitive tender. The fact that windfarms would accept much lower strike prices in the auction is "proof we got a bad deal on offshore wind", according to the Telegraph.
The five offshore wind contracts awarded last year secured 3,184 megawatts of offshore wind capacity and will cost an estimated £11.7 billion over their contract lifetime.
Bill payers would have saved around £2.2 billion if the projects had been paid the average offshore wind strike price awarded yesterday, Carbon Brief calculations show. Alternatively, the same money could have supported an additional 742 megawatts of offshore capacity.
Howard says the projects were "most likely over-compensated projects relatively to what a competitive system would have achieved". Renewable UK's Edge tells Carbon Brief the projects could "maybe" have been secured more cheaply, but that a competitive auction wasn't possible last year because the CfD policy framework was still being developed.
Edge says awarding contracts last year secured Siemens' decision to build a turbine blade factory in the north west. He tells Carbon Brief he is "confident awarding those contracts wasn't a bad decision, given the information available at the time".
Reactions to the auction
Jim Watson, director of the UK Energy Research Centre, tells Carbon Brief:
"Overall, I think the results of the auction are positive. They show prices for onshore and offshore wind that are significantly lower than the previous administered prices."
The solar industry says it has " missed out" and that solar capacity growth will plummet by 90 per cent this year compared to last. The BBC describes solar as "the biggest loser". Business Green rounds up the positive and negative reactions from all the main players.
Greenpeace EnergyDesk asks if renewables are now cost competitive with gas or nuclear. Onshore wind and (perhaps) solar beat nuclear, while for gas it's less clear. However, one thing is clear from the auction: renewables are getting cheaper.
Main image: Wind turbines in a wheat field in Yorkshire.
Update 8/4/15 - Two solar schemes that won contracts worth just £50 per megawatt hour have been shelved, news reports confirmed today. As expected, this bid price was too low for the projects to be viable.