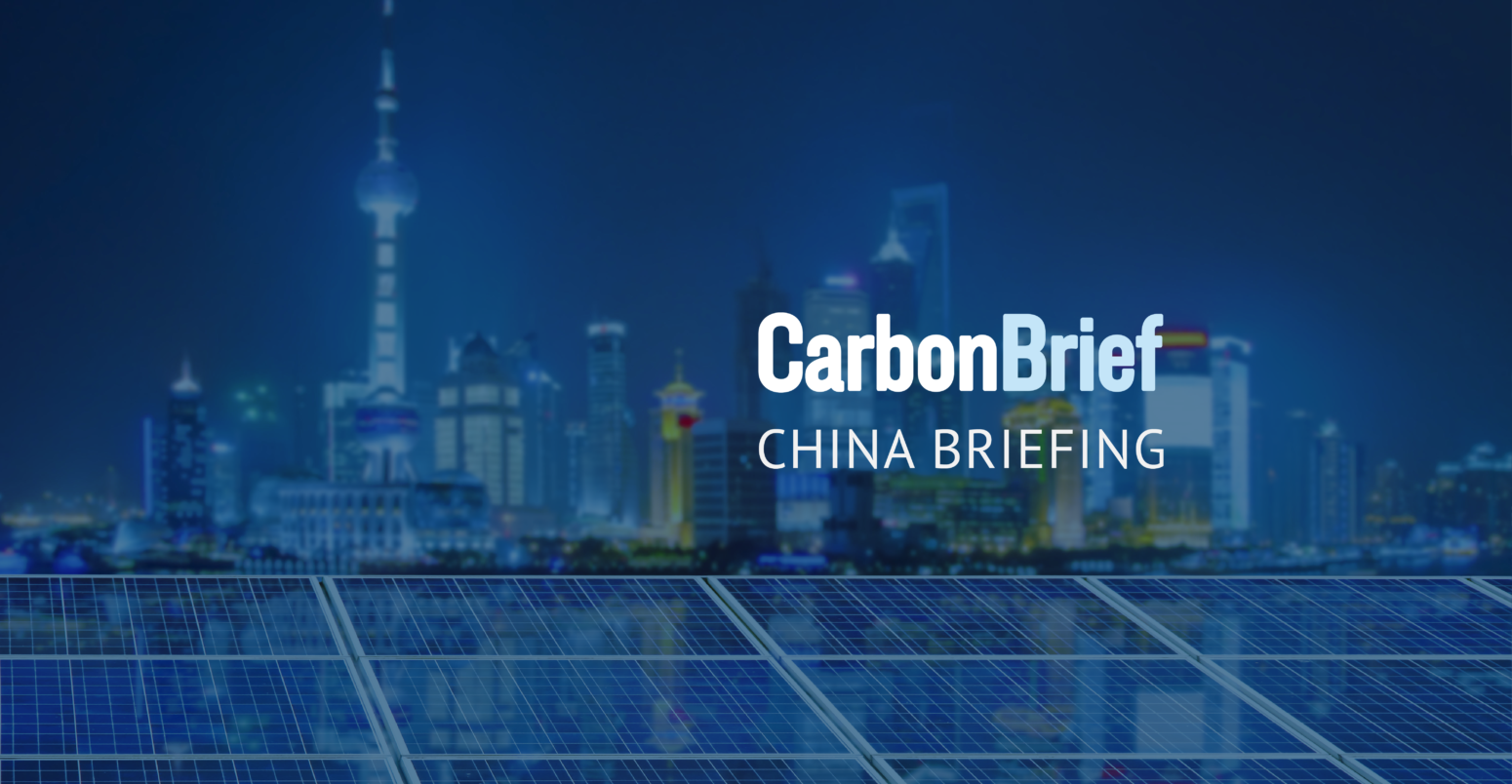 China Briefing 15 June 2023: CBAM fight; New energy milestone; Extreme heat


China Policy
China Briefing 15 June 2023: CBAM fight; New energy milestone; Extreme heat
Welcome to Carbon Brief's China Briefing.
Carbon Brief handpicks and explains the most important climate and energy stories from China over the past fortnight.
Snapshot
TRADE WARS: China strongly criticised the EU's carbon border adjustment mechanism (CBAM), which is due to enter force in October.
上微信关注《碳简报》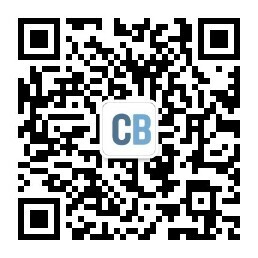 'NEW ENERGY' PUSH: China's non-fossil fuel energy sources have surpassed 50% of its total installed electricity generation capacity, meeting a target for 2025 two years early.
EXTREME HEAT: El Niño is expected to bring more extreme weather to China in the coming weeks, putting more pressure on the country's power grids.
SPOTLIGHT: In this issue, a Carbon Brief Q&A looks at China's energy market and recently announced government reforms, in light of the heatwave-driven spike in demand.
NEW SCIENCE: Peer-reviewed studies examine anthropogenic emissions and air pollution trends in China.
Key developments
China's reaction to CBAM
CBAM: The EU's long-planned "carbon border adjustment mechanism" (CBAM), which is set to enter force in October, has become a major focus of Chinese political and media attention. The scheme is designed to prevent "carbon leakage", where high-carbon imports outcompete domestic industries subject to carbon pricing under the EU's Emissions Trading System (EUETS). Initially, only six industries will be affected by the CBAM – namely, cement, steel, aluminium, fertilisers, electricity and hydrogen – noted an analysis first published by Chinese financial outlet Caijing.
TRADE TARIFFS: During a transition period until the end of 2025, importers will need to report on emissions embodied in their goods. Carbon charges will then be phased in from 2026-2034, noted an April explainer published by SinoCarbon. The CBAM could increase export costs for China's steel industry by 4-6% ($200m-400m), according to a May 2023 analysis from Renmin University. As much as $35bn of trade between China and the EU could eventually be affected, Chinese website Enorth.com reported, citing estimates from the China office of consultancy PwC.




Sign up to Carbon Brief's free "China Briefing" email newsletter. All you need to know about the latest developments relating to China and climate change. Sent to your inbox every Thursday.
CHINA'S REACTION: Speaking at a meeting in Geneva on 5 June, China's WTO ambassador Li Chenggang "lashed out" at the CBAM and other EU trade measures, including on critical minerals, the South China Morning Post reported. It added: "Li said it would unfairly penalise developing countries, according to the source – a complaint common across the global south." China's representatives at the WTO said the CBAM was "regrettable" and "fails to comply with UNFCCC, Paris Agreement principles and WTO rules", Yicai reported, adding that they also criticised the EU's increasingly "defensive" approach to trade, which could have "serious implications for international trade, global supply chains and the WTO". (A March article published by Chinese outlet Climate Trade Law said the CBAM was a "unilateral measure" that would "objectively weaken the status of the WTO's multilateral system".)
OTHER COUNTRIES: Chinese delegates at the WTO meeting said the CBAM could cost African countries $25bn, quoting a June report from the African Climate Foundation and the London School of Economics, Yicai reported. (On LinkedIn, Tennant Reed, director of climate change and energy at the Australian Industry Group, called the June report "interesting, but highly problematic and to be read with great care".) Elsewhere, India planned to file a complaint to the WTO over the CBAM, according to a May report from EurActiv.
China's 'new energy' capacity exceeds fossil power
NON-FOSSIL MILESTONE: China's top economic planner the National Development and Reform Commission (NDRC) announced that non-fossil sources, including renewables and nuclear, had reached 50.9% of the country's power capacity, state news agency Xinhua reported. The milestone means that China met a target for 2025 two years early, Reuters noted. Covering the milestone under the headline, "Carbon goals, green transition within reach", state media outlet China Daily reported: "There is no doubt that China can achieve carbon peak before 2030 and carbon neutrality before 2060…said Lin Boqiang, head of Xiamen University's China Institute for Studies in Energy Policy. Another China Daily article reported that the country had installed 33 gigawatts (GW) of new solar in the first quarter of the year, a 155% year-on-year increase, while solar manufacturers were ramping up their production capacity.
'ENERGY REVOLUTION': Writing for Sina News, Ouyang Minggao, professor at Tsinghua University and a member of the Chinese Academy of Sciences, said China's "green industrial revolution" was "accelerating", based on renewables, electrification, hydrogen and batteries. Speaking at a US-China climate cooperation summit earlier this month, an official from Shanxi province – China's top coal producer – described its "energy revolution pilot", China News reported. Meanwhile, two conferences on China's energy industry and carbon neutrality goals opened in Beijing and Shanghai, respectively. The conferences discussed solar energy, energy storage and "green finance" in "digital green energy transition" that should be supported by "energy policy", China News and energy media escn.com reported.
'BLUE BOOK': The developments came as China's National Energy Administration, its top energy regulator, issued the final version of its "blue book" – an official standard reference document – on the "the development of new power systems". The book, issued in draft form for consultation in January, says the "fundamental principle" for a "new electricity system" is to ensure "energy security". At the time of the draft, Yicai reported that the new power system is not only a necessary component of China's new strategic energy layout, but also a key element in achieving the country's "dual-carbon goal". The final book says the new power system will have four characteristics under a "four-in-one framework", including "clean and low-carbon" as the "core goal", along with safety and efficiency, flexibility, and intelligent integration of "new energy sources", such as renewables. It sets out three phases: accelerating power system transformation until 2030; establishing the new power system until 2045; and then consolidating and improving it out to 2060.
Summer heat and power demand
EXTREME HEAT: CNN reported that this year's extreme heat has come to China earlier than last year, "with farm animals dying, crops damaged and food security concerns". The developing El Niño weather phenomenon will lead to more extreme weather for China, state media outlet Global Times added, citing a statement from the China Meteorological Administration. The administration said 446 Chinese weather stations had recorded record-matching or record-beating heat in May, Hongxing News reported. Meanwhile, China Daily reported that seasonal temperature records "continued to tumble" across Asia, under the headline: "Asia swelters amid climate change."
POWER DEMAND: The extreme weather has put pressure on China's power grids, reported the Guardian. State media outlet Global Times reported that industry group the China Electricity Council estimated the highest national electricity load this year could increase by 80GW; with prolonged extreme weather, it could increase by 100GW above 2022 levels – which, as Carbon Brief reported in May, were already 20% above 2020 levels. The summer peak demand for electricity in five southern Chinese provinces could grow 10% year-on-year, China Securities Journal reported. However, the Global Times article said "widespread damage [such as electricity shortages] is not likely to occur" this year, as the Chinese government has prepared "complete solutions in all aspects", including coal power security and coal supply.
COAL DROUGHT: Reuters reported that the heatwave across China could drive coal use for electricity generation to "new highs…priming the region that accounts for more than 60% of world coal emissions to boost pollution further". Recent Carbon Brief analysis found China's emissions growth would have been 0.6 percentage points slower if the country had not experienced a long drought in 2022. Another Reuters article said that "as droughts loom, China is planning ambitious new water infrastructure projects in hope that moving more of the precious liquid across the country will mitigate the impact of climate change – but experts warn more river diversions may be costly".
Spotlight 
China's power industry is responsible for about 42% of China's total carbon dioxide (CO2) emissions. Summer power shortages worsened by heatwaves and drought in 2021 and 2022 triggered a renewed focus on coal. As a feature in the Financial Times notes, "environmentalists believe a renewed coal frenzy threatens to undermine [president] Xi's ambitions".
With China again experiencing extreme heat this year (see above), a new report from the Centre for Research on Energy and Clean Air (CREA) reviews the causes of the shortages and finds that accelerating solar, wind and energy storage would be a more cost-effective solution than building further new coal capacity.
In this issue, Carbon Brief takes a close look at China's power market.
What are the features of China's power market?
Does the current system serve China's decarbonization goals?
What problems exist in the current system?
What steps is China taking to reform its power market?
Could China rely on coal?
What next for power systems in China?
What are the features of China's power market?
China's power market remains primarily coal-fueled. Coal made up 61% of electricity generation in 2022, while wind and solar power – despite making up a growing proportion of power capacity – accounted for only 14% of generation.
The electricity is transmitted to China's vast network of grids, which are largely managed by state-owned companies and bought by users in accordance with tariffs set by the central government.
The central government also mandates that power-producing provinces in the west export a set amount of electricity to the power-hungry provinces in the east through rigid cross-provincial transfer agreements.
CREA notes that cross-provincial flows are "largely fixed ahead of time and are not easy to change". For example, Sichuan province was exporting power last summer, under contracts agreed in 2021, despite experiencing shortages at the same time.
Does the current system serve China's decarbonisation goals?
In a 2021 report, the International Energy Agency (IEA) stated that, in a scenario where China meets its target of carbon neutrality by 2060, renewable power generation will be the "foundation for China's clean energy transition", "energy efficiency improvements and electrification drive most of the industrial emissions reductions in the short term" and "electrification is the key to decarbonising [the] transport and buildings [sectors]".
China's recently published "blue book" on the development of the "new power system" (see above) gives a major focus to increasing system flexibility and efficiency, setting "clean and low-carbon" as its "core goal".
However, power shortages in 2021 and 2022 prompted Chinese officials to increase coal-fired capacity. While some worry that the trend could slow China's decarbonisation progress, CREA's Lauri Myllyvirta writes:
"Given the rapid growth of clean energy and expected slower electricity demand growth, the massive additions of coal-fired capacity don't necessarily mean that China's coal use or CO2 emissions from the power sector will increase."
What problems exist in the current system?
The main challenge for China, Amanda Miao Zhang, manager at AFRY Management Consulting (Energy) tells Carbon Brief, is managing the power market's shift from a "coal-dominant, single-buyer system" to one that is more "liberalised and renewables-based".
But Zhang explains the transition will be far from smooth:
"As more renewables enter the wholesale spot market, they may push the market prices down due to near-zero fuel costs, [creating more] revenue risks for fossil fuel generators."
Effectively coordinating the integration of renewable sources is "crucial" for China, she adds.
Cosimo Ries, analyst at thinktank Trivium China, tells Carbon Brief that it is important for the Chinese system to improve its flexibility, which in turn create incentives for greater investment in low-carbon energy and reduce strain on existing power sources. There are "still a lot of questions that need answering", he says – noting that China is not alone in this regard.
China's current use of gas in its energy mix is lower than that in Europe, limiting its ability to harness the more flexible fuel in its transition strategy.
Transferring energy generated from western provinces to eastern provinces also poses challenges. According to Ries, power is transferred using ultra-high voltage (UHV) lines, but there is "not nearly enough [lines]" to meet current demand.
CREA's new report points to other issues, including coal power tariffs set too low to cover fuel costs and tariffs that fail to reward power plant flexibility.
The challenges China faced managing a "crippling" power crunch in Sichuan in 2022 is "an example that China's energy system is far less robust than it needs to be to face the growing challenges from climate change", CNN reports.
What steps is China taking to reform its power market?
China's drive to reform its power sector began in 2002, with renewed efforts launched in 2015. These reforms are "perhaps the most overlooked" of China's climate policies.
Growing capacity for low-carbon electricity sources, which topped 50% of China's total this year (see above), is one main task set by the government, says Chinese financial outlet Yicai.
According to a recent document published by the National Energy Administration, the country will continue to install "massive amounts of renewable energy" and to push down its prices in order to make it more competitive.
Building out UHV infrastructure to improve the efficiency of interprovincial power transfer is set as another priority by the government. The UHV lines transmitted 1,770 terawatt hours (TWh) of electricity across provincial borders in 2022, representing only a fifth of the total national consumption.
China's State Grid Corporation plans to double the capacity of UHV lines by 2025, Ries says.
The country is also slowly shifting from an "equal share" dispatch system to an "economic dispatch", which is more responsive to consumer demand. (CREA notes that the "equal share" system is another barrier to greater flexibility.)
In May 2023, China announced its latest round of price reforms, which are "intended to bring fairer and more transparent rates as well as more efficient distribution", according to Chinese financial media Caixin. A study led by the University of California at Berkeley estimates that such efforts would reduce China's mortality related to air pollution by 11% and CO2 emissions by 3%.
Could China rely on coal?
Coal is still viewed as a guarantee for China's "energy security". Dr Xie Chunping, policy fellow at the Grantham Research Institute on Climate Change and the Environment, told Carbon Brief last year that "China's resource endowment means that coal is low in cost", supporting economic growth.
An official from China's economic planning body, the National Reform and Development Commission, said in 2021 that "because renewable energy [sources such as] wind and solar power are intermittent and unstable, we must rely on a stable power source", CNBC reported. CREA's report notes:
"In 2021 and 2022, several provinces in China experienced power shortages. As a result, many provincial governments have reverted to the 'old' solution of approving and building large amounts of new coal capacity to address the power shortage issue. However, such a simple solution does not address the core reasons for the power shortages in China."
It adds that there is "no shortage of physical capacity", with Chinese coal plants running an average of 52% of hours in the year (4,600 out of 8,760 hours). CREA continues: "Thus, simply adding more coal capacity across the whole of China may not fundamentally address the power shortages in China."
Moreover, China's coal use incurs significant costs to the environment and human health, according to the World Resources Institute (WRI).
Coal combustion contributed to approximately 366,000 premature deaths in 2013, and air pollution-related health impacts were estimated to total $38bn annually in 2019, WRI says. The World Meteorological Organization finds that extreme flooding in 2021 cost China $18.4bn, the highest level among all Asian nations.
What next for power systems in China?
According to Chinese state news agency Xinhua, China's next "major milestone" for power market reform is to create a unified national power market by 2025.
Zhang tells Carbon Brief that "[currently], market arrangements across different provinces could vary, ranging from products and participants to the development stages of ancillary services and capacity pricing schemes".
CREA points to the need for policy and regulatory reform to tackle China's power shortages, including to incentivise energy storage and demand-side response.
Based on a detailed modelling case study of Guangdong province, CREA's report concludes that an economically efficient approach to tackling shortages would be based on expanding wind, solar and storage, as well as cross-province trading.
According to Ries, one thing to watch is the development of inter-provincial power markets, such as in China's Jing-Jin-Ji region of Beijing, Tianjin and Hebei. Such regional projects could become blueprints for the development of a national power market, he says.
The biggest challenge, he adds, is not infrastructure development, but ensuring that all stakeholders in China's energy sector are signed up to the new system.
Watch, read, listen 
WTO ENERGY DISCUSSION: China organised a panel discussion on "energy transition and the role of trade" at the WTO. It featured China's WTO ambassador Li Chenggang and Wang Zhongying, director general of the Energy Research Institute of the Chinese Institute of Macroeconomic Research.
CLIMATE RESPONSIBILITY: China's UN ambassador Zhang Jun told the UN Security Council on Tuesday that developed countries have "a historical responsibility to shoulder for global climate change".
ENERGY TRENDS: The Centre for Research on Energy and Clean Air published a "snapshot" on China's energy and emissions trends in June.
SUSTAINABLE GROWTH: An editorial from state news agency Xinhua criticised the "grow first, clean up later" model of developed countries and said China was instead pursuing "harmony between humanity and nature" in its "drive to advance Chinese modernisation".
New science
Anthropogenic emissions and land use/cover change contributions to extreme temperature changes over China
Atmospheric Research
New research has examined the effect of human activity on extreme temperature in China over the past six decades. Using an attribution method known as "optimal fingerprinting", the study found that greenhouse gases increased warm spells by about 10 days between 1960-2020 and extended the growing season by six to eight days, with the Tibetan Plateau experiencing the strongest changes. Changes in land use/cover are the second most dominant factor on nighttime extreme temperatures after greenhouse gases, the study noted.
Emission trends of air pollutants and CO2 in China from 2005 to 2021
Earth System Science Data
Scientists have developed a new inventory of air pollutants and CO2 emissions in China between 2005 and 2021, providing insights into reducing both types of emissions "synergistically" in future. Analysing the data regionally and by sector, the findings included that cities with a higher potential to reduce nitrogen oxides (NOx), volatile organic compounds (VOC) and CO2 emissions were within the Yangtze River Economic Belt, while those with a higher potential to reduce sulphur dioxide (SO2) and CO2 were in southern China.
China Briefing is edited by Wanyuan Song and Simon Evans. Please send tips and feedback to [email protected].