China's State Power Investment Corp operates the São Simão dam in Brazil.
Credit: NASA/ISS.
China leading on world's clean energy investment, says report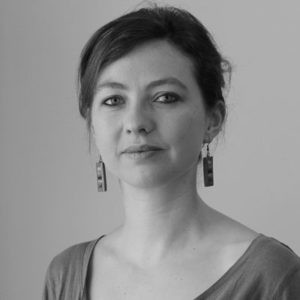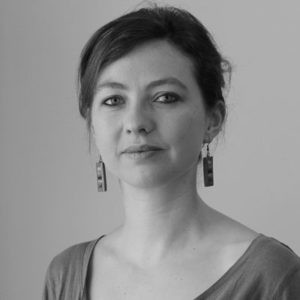 China Policy
China leading on world's clean energy investment, says report
China is by far the largest force in global clean energy development and its firms are increasingly looking abroad for opportunities, a new report says.
上微信关注《碳简报》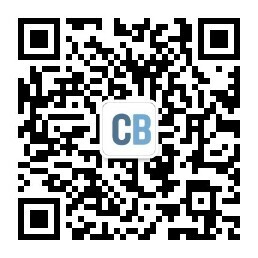 The report, released today by the US-based Institute for Energy Economics and Financial Analysis (IEEFA), details the rising importance of China's firms and investors for low-carbon projects outside the country.
While it has been widely reported that China is investing in coal abroad, the new report highlights how the country is also investing abroad heavily in renewable energy, energy efficiency and electric cars.
Although China is still investing in some coal projects around the world, it has become clear that renewables will be the dominant energy technology in the coming decades, says report co-author Tim Buckley. China is setting itself up as a global technology leader and will embrace the direction energy markets are moving, he adds.
IEEFA has identified large Chinese international clean-energy projects and takeovers totalling more than $44bn for 2017, compared to $32bn identified in 2016.
Domestic rise
China is the world's largest emitter and remains heavily dependent on coal.
However, the country's plans to shift towards clean energy, led by concerns over the impacts of air pollution and climate change, as well as its keenness to expand in new markets, is also well underway.
In its pledge as part of the Paris Agreement, China said it will aim to source 20% of its energy in 2030 from low-carbon sources. China accounted for almost half of the solar PV expansion in 2016, according to the International Energy Agency (IEA). China also announced its long-awaited Emissions Trading Scheme (ETS) in December, although this will initially cover only the power sector rather than the eight sectors originally proposed.
The report notes:
"Such is China's significance in energy markets on the world stage that its shift toward clean generation technology is driving the trend at the global level."
Leading companies are now increasingly looking for expansion opportunities abroad, according to the report.
Solar reach
Factories in China now account for around 60% of global solar cell production. This includes companies headquartered elsewhere who base some or all of their manufacturing in China, such as Canadian Solar.
Among the firms working in this space is Tongwei, which in November announced a $1.8bn investment to make its solar cell manufacturing capacity the largest in the world.
Another Chinese firm, Jinko Solar, maintained its world-leading solar module shipments position in 2017, at around 10% of global share. The firm ranks number one in the European market, two in the Chinese and Japanese markets, third in India, and fourth in the US.
Chinese solar modules already dominate the market in India. Longi Solar, another large manufacturer, announced plans in December to set up a 500 megawatt (MW) module manufacturing plant in India. This comes in response to the combination of India's ambitious solar targets and proposals to use only locally manufactured solar equipment, the new report says.
China is leading in the expansion of solar energy capacity around the world. Only 70% of the solar capacity built by Chinese firms in 2017 was domestic, with Malaysia (8%) and Taiwan (7%) the next largest markets. Canadian Solar and solar firm Trina Solar were both successful bidders in Mexico's record-low tariff auction in November, the report says.
Meanwhile, Shanghai Electric, a subsidiary of State Power Investment Corporation (one of China's top five power generators), is set to build a $3.9bn concentrating solar power (CSP) plant in Dubai in a partnership with Saudi Arabia's ACWA Power The project will be the world's largest CSP project and have the world's tallest solar tower, at 260m.
Chinese companies are also heavily involved in foreign acquisitions, such as the $232m purchase of three Californian solar plants by Shenzhen Energy, announced in October. The firm has also opened offices in the US, Indonesia, Greece, Italy and Serbia.
Wind abroad
China's global presence in wind power is also rising, the report notes. Major Chinese wind energy companies such as China Energy Investment Corporation, the world's largest wind energy developer, are continuing to expand overseas in 2017, notably in Greece.
In December, a consortium led by the state-owned China Resources bought a 30% holding in the Dudgeon Point offshore wind farm in the UK. China Three Gorges, another state-owned firm, last year acquired a significant share of Portugal's largest wind power development.
The first wind power project in the China-Pakistan Economic Corridor (CPEC) was completed in 2017, while China's SANY Group plans to invest $1.5bn in wind energy development there. It's worth noting that CPEC is a controversial part of China's one Belt One Road (OBOR; see below) as it passes through the disputed territory of Kashmir.
Meanwhile, in May, another Chinese firm – Xinjiang Goldwind – announced its purchase of the 530MW Stockyard Hill Wind Farm project in Victoria, set to be the largest wind farm in Australia.
Xinjiang Goldwind is also the world's third largest wind turbine manufacturer, with plans to expand overseas from its largely domestic market. The firm aims to reach 2 gigawatts (GW) of orders in the US, Canada and Mexico by 2020.
Power and hydro
China has historically been a major international player in hydro, and large Chinese hydro firms continue to be active abroad, with areas of focus including Latin America, Africa and Asia.
Hydro developments dominate listings of China's major overseas clean energy projects, as the list below of major projects overseas in 2017 shows.
China Three Gorges continues to expand its hydropower investments, including in the China-Pakistan Economic Corridor, with a combined $5.7bn investment in Pakistan.
China's international presence in power transmission construction is also now "highly significant", the report adds.
A focus on overseas investment by China's State Grid Corporation – the world's largest power utility, ranked second on the 2017 Fortune Global 500 list – fits well with the country's ambitions in the renewables space, the reports says.
The firm is now the largest power distribution company in Brazil and a major player in Egypt and Pakistan. It also has several schemes for transcontinental "supergrids," including for a grid connection linking Mongolia, China, Russia, South Korea and Japan.
Other Chinese power firms, including China Light and Power, Shanghai Electric and China Machinery Engineering Corporation also are looking to invest in power grids overseas, the report notes.
Energy efficiency
China is also investing heavily in the burgeoning energy efficiency market, accounting for half the $2.2tn investment in energy efficiency during 2016, the report says. The flattening of the world's carbon emissions since 2014 has been driven in large part by this falling energy intensity, it adds.
Chinese firms are key to the new technologies and services that will drive energy efficiency gains going forward, the report says. They make up more than half of the global energy service market, which reached $26.8bn in 2016, for instance. China is also the largest market for smart meters, with almost 500m installed – more than six times that of the US, the second-largest market.
The report says:
"China's focus on increasing domestic capacity in this realm is a probable prelude to the rollout of such products in international markets, an eventuality that has been seen now for many decades with Chinese hydro technology, particularly in developing countries."
"Chinese solar, wind and battery technologies are now increasingly present in overseas markets, and electric vehicles, energy efficiency and energy-management systems are set to follow."
One key example is Hong Kong-based firm Wasion Group, China's biggest smart meter and energy efficiency management provider. The firm has set its sights on becoming a leading player abroad, the report says, and already has a presence in 30 countries, including Bangladesh, Indonesia, South Africa, Tanzania and Egypt.
Electric cars
China has the largest electric vehicles (EV) market in the world, and some of it's companies are providing direct competition to companies like Tesla, the report says.
Battery and electric vehicle maker BYD is planning significant expansion both domestically and overseas, the report notes, with electric trucks in particular set to provide direct competition to Tesla's e-trucks. The firm has production facilities in Hungary, Brazil, France, India and Japan. The firm also has 27,000 e-buses now in service, mainly in China, although it opened a new e-bus production facility in California in October.
Other EV makers in China eying opportunities abroad include Geely, owner of Volvo and the London Electric Vehicle Company, BAIC Motor Corp, which has an R&D centre in California and new startup Nio.
The report says:
"Once domestic EV capacity has been scaled up, China will have established the foundation of a new export industry. Chinese car makers have often failed to compete successfully overseas with international manufacturers. Gaining a head start on EV technology will allow Chinese companies to become global market leaders."
Batteries and new energy materials
Batteries and the metals needed to make them are of increasing interest in China, the report says. The Chinese government called last year for its battery makers to double their capacity by 2020 and start investing in production facilities overseas. China's lithium-ion battery shipments increased by 80% in 2016 compared to 2015.
The report says:
"Chinese government policies that include subsidies for EVs and restrictions on foreign companies operating in China are driving Chinese battery companies to the top of the industry."
China's lithium-ion battery capacity is set to reach 121 gigawatt-hours (GWh) of battery production capacity by 2020, according to Bloomberg New Energy Finance (BNEF).
The country's fastest-growing battery maker, Contemporary Amperex Technology Ltd (CATL), aims to produce more battery capacity than Tesla by 2020 and already has battery supply arrangements with BMW and Volkswagen. BYD is also establishing markets in Europe, Australia and the US, where it reports having a 25% share of the energy storage system market.
Chinese companies have also been moving to secure supplies abroad of key new energy materials, including lithium, cobalt, and rare earths (China already produces more than 80% of the world's rare earth supplies).
Tianqi Lithium is one major Chinese firm expanding lithium production abroad. The firm owns 51% of the world's largest hard rock lithium mine at Greenbushes in western Australia, and is currently investing in a plant to convert the mine's output into battery-grade lithium.
Meanwhile, mining firm China Molybdenum announced in 2016 it was buying the Tenke mine in the largest private investment ever made in the Democratic Republic of Congo (DRC). Tenke is one of Africa's largest copper mines, and importantly also has cobalt reserves, another key material for electric car batteries.
Coal
China remains a major funder of fossil fuel projects around the world. While it is showing signs of pulling back on domestic coal power expansion, numerous media reports have documented its support for the development of coal power overseas.
Tallies released by German environmental group Urgewald in July 2017 indicated China's energy firms would account for nearly half of the new coal generation expected to go online in the next decade around the world. New coal power stations in countries other than China make up around a fifth of these 700 new coal plants, Urgewald said, including some in countries that currently burn little or no coal. Eleven of the world's 20 biggest coal plant developers are Chinese, Urgewald's database showed.
(It is worth noting, however, that not all these planned coal plants will necessarily be built. In October 2017, for instance, China moved to stop or delay work on over 150 planned and under-construction coal plants.)
In one example from the report, government-backed Yancoa last year bought Rio Tinto's thermal coal mine operations in Australia's Hunter Valley.
However the report argues that the trend of Chinese public institutions leading in the financing of coal projects will change. It says:
"What is missing from the picture now but, will surely change in 2018 and 2019, is clearer and more distinctive corporate leadership as China's energy champions become more confident in their renewable energy expertise."
The Trump administration's focus on coal over renewables will also allow China to further consolidate its leadership of the global clean energy transition, the report adds.
Belt and Road
China's clean energy financing overseas is led by the One Belt One Road (OBOR) initiative. This aims to catalyse an infrastructure boom through countries along the ancient land and sea silk trading routes, which link China to central and south Asia and the Middle East.
The OBOR was enshrined in the Communist Party's constitution in 2017 and aims to mobilise as much as $1tn in new investment. The initiative is backed by $124bn pledged in government loans, aid and funding via the state-owned Silk Road Fund. Investment reached $31bn in 2016, the report says.
OBOR will allow Chinese firms to seek new markets outside the country, the report says, "future-proofing" against any slowdown in the growth rate of the Chinese economy.
It has already driven $8bn of solar equipment exports from China and helped the country become the number one exporter of environmental goods and services, overtaking Germany and the US, the report says.
It's worth noting, however, that the OBOR is "technology agnostic" – and also drives investment in coal. A report released last year by the Global Environment Institute found China had been involved in 240 coal-fired power projects in 25 of the 65 countries of the belt and road by the end of 2016.
China also contributed a third of the initial £100bn to set up the Asian Infrastructure Investment Bank (AIIB) in December 2015, and holds a 29% share of the AIIB's vote. In one key example of investment in renewable energy abroad, the bank lent $210m for 11 solar projects in Egypt in October 2017, its first funding for projects in Africa.
However, the bank has also been criticised for loopholes that could allow the financing of coal projects, although it insists it won't finance coal-fired plants and invests "in renewable and low-carbon energy as a priority".
China also became the largest green bond issuance location in 2017, with over $16bn issued, ahead of France's $15bn and the US's $14bn. China's green bond issuance is increasingly international, according to the report.
However, China remaining cautious on financing of clean energy projects via multilateral climate funds. After the US pledged to withdraw its funding from the Green Climate Fund (GCF), China said it does not intend to fill the gap. The report says:
"Instead of taking an overt leadership position on climate finance action as the US abdicates responsibility, it is adopting a more under-the-radar path that will attract praise for its effect on expanding new energy technology globally while perhaps drawing less criticism for its support of fossil-fuel projects than if it were to take a more high-profile leadership role."